Beryl Bikes

It is now easier to travel around Hereford by bicycle, thanks to the introduction of an easy to use bike share scheme in the city.
The scheme has 184 Beryl Bikes available from 39 Beryl Bays. The Beryl Bays are located around the city in a distinctive green colour and there will be even more bays added to the network in 2020.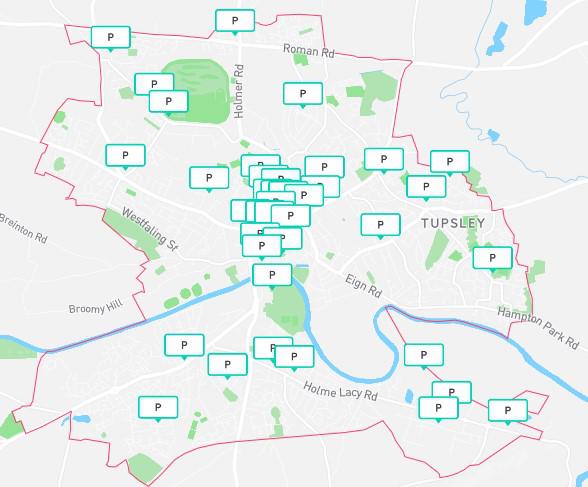 Map showing locations of all the Beryl Bays in Hereford
For how to join the scheme and to download the App, visit the Beryl Bikes website.
Users can see the location of all the Beryl Bays, how many bikes they contain, and the preferred parking locations to leave the bikes.
The scheme is designed with flexibility in mind and so users can park the bikes in non Beryl Bays for a small additional charge, provided they are safely within the scheme area.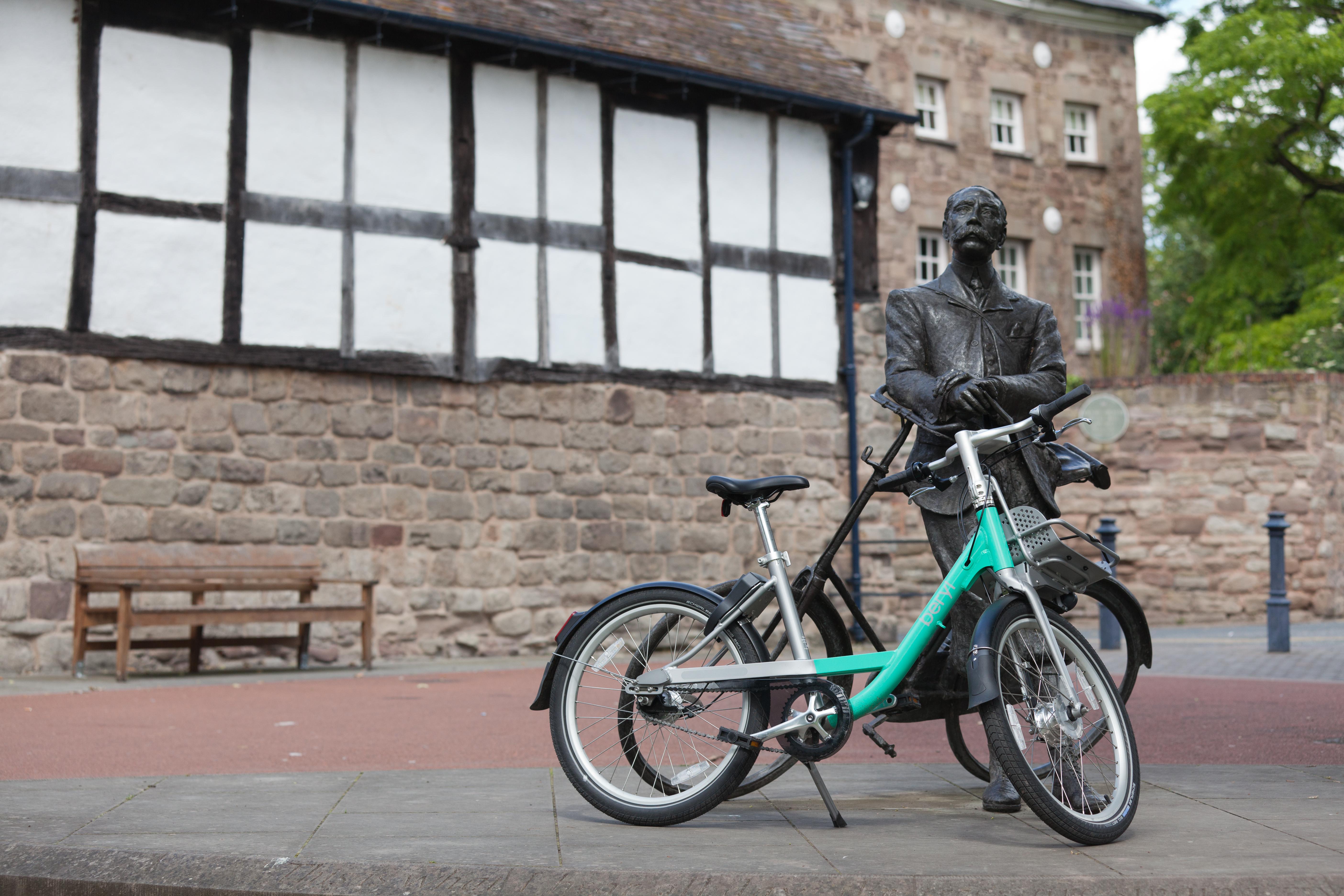 Beryl Bike with the statue of Elgar in Cathedral Close, Hereford
If you would like to report any problems with the Beryl Bikes or vandalism please call 020 3003 5044 or email support@beryl.cc