Free cycle lessons and Bikeability
From complete beginners to experienced commuters, cycle training is designed to give people of all ages the skills to cycle confidently and safely.
BikeRight! are the new cycle training partner for Herefordshire Council and are providing both Bikeability training in the county's schools and adult cycle skills sessions exclusively for Herefordshire residents.
For adults
Bikeright provide free cycle lessons for adults with professional instructors. Whether you've only just learnt to cycle or are a regular cyclist looking to improve your skills, the 1-to-1 cycle training sessions are tailored to suit your individual abilities and goals.
We can also provide you with a bike free of charge for the duration of your session.
For further details, and to check dates of upcoming sessions, please see the Bikeright website.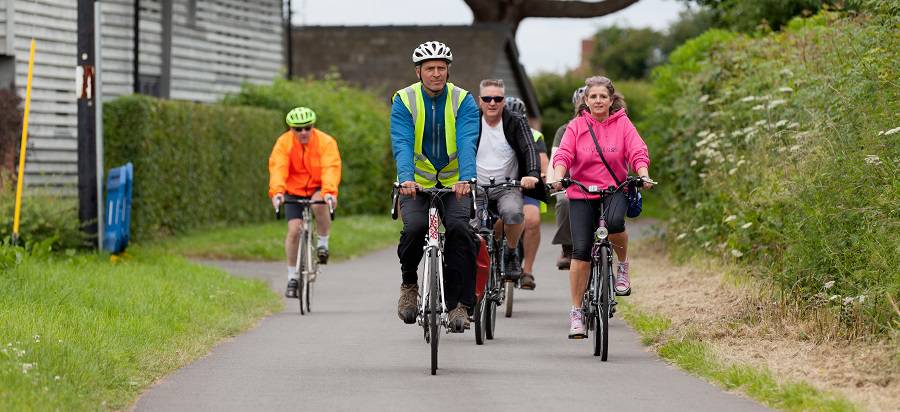 For children (Bikeability)
Bikeright's Bikeability instructors visit schools to help Herefordshire's pupils in primary (years 5 and 6 only) and secondary schools develop their cycling skills. The Bikeability training includes:
Controlling your bike
Assessing traffic
Where to position yourself on the road
Safety equipment
Simple bike maintenance
More information about what Bikeability Training involves can found on the Bikeability website.
If you are a parent - please contact your child's school and encourage them to sign up for Bikeability training.
If you are a teacher and would like to arrange Bikeability training for your school, please contact Bikeright.