Borrow a bike
Please note:
Our Borrow a bike scheme is currently on pause due to the Covid-19 pandemic. Please see the Beryl Bikes webpage as an alternative until further notice.
---
Free six month bike loans
Herefordshire Council are currently offering free six month bike loans to all women living in Hereford City no matter what your age or ability. Funded by the Department for Transport the aim of this scheme is to try and encourage more women to cycle to work, to school and for fun. The loan period should allow you enough time to try out cycling with a view to potentially buying a bike of your own.
We have a variety of different bikes you can borrow. If you have children we may also be able to supply you with a child seat or bike trailer.
We have a limited stock of bikes and trailers but will always try our best to get the right bike for you.
Bikes available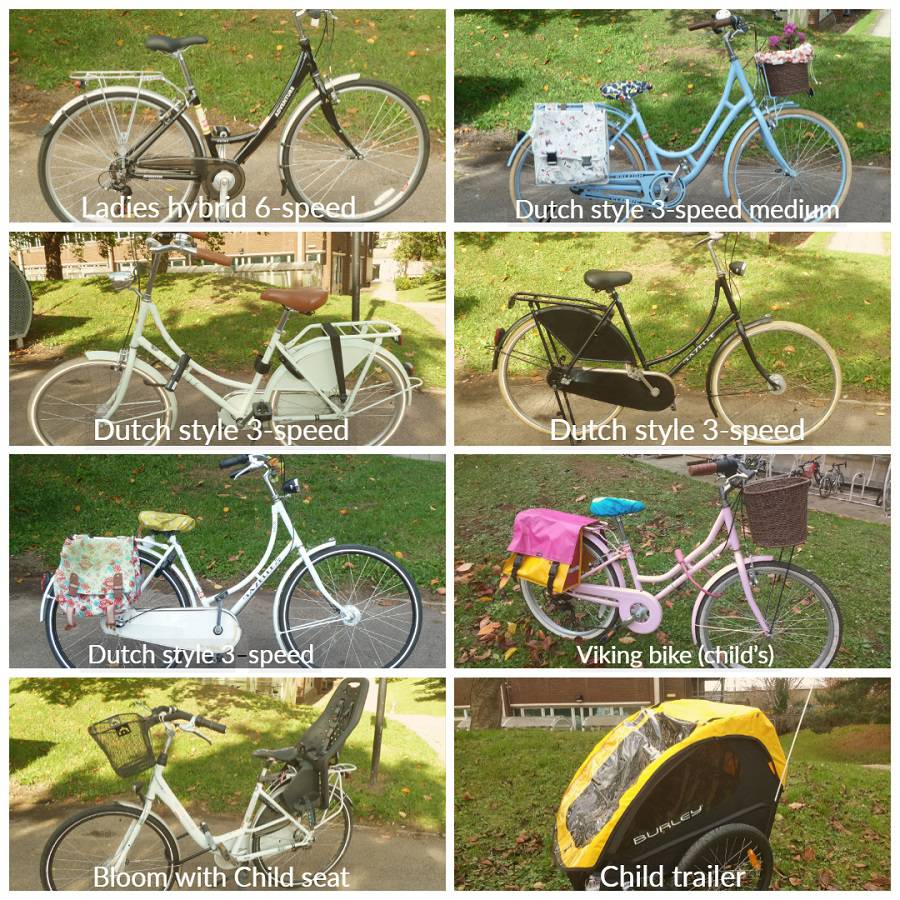 Criteria
Everyone who borrows a bike must sign up to Bike Champions where you will hear about all the latest cycling news, offers, and to hear of any further events, free cycling schemes and initiatives the council will be running
You must also attend two of our fabulous led rides which are suitable for all ages. Find details about our upcoming rides on our led ride page.
Free cycle lessons
If you are a beginner or want to get more confident on the road we also provide free cycle lessons with our friendly and professional cycle trainers. These sessions are designed to teach you key cycle skills and boost your confidence. The cycle trainers can also show you all the safe, quiet, traffic free routes to ride from your home to work or school - if this is for you please sign up on our free cycle lessons page.
Beryl Bikes
We also offer low cost bike hire around Hereford. You can try a Beryl Bike for as little as 5p per minute. More information on our Beryl Bikes page.
Electric bikes
Want to cover longer distances by bike? Struggling with hills? Recovering from an injury or just want to build more activity into your day - an electric bike may be for you.
Cycle to work scheme
If your workplace is signed up to a cycle to work scheme you can also buy a brand new bike for a fraction of its original value.
Further information
For further information about the borrow a bike scheme, free cycle lessons, Beryl Bikes, electric bikes or the cycle to work scheme: