Join a led ride
Join our FREE led rides and cycling activities which run throughout the year. Our rides provide great social opportunities to get out, take exercise and discover your local area by bike. We have cycle rides and activities for all ages and abilities to enjoy.
All our rides are free and led by our friendly and professional cycle trainers or Community Bike Ambassadors (CBAs)
No need to book, just turn up on the day
You can borrow a bike, trailer or tag-a-long FREE for the duration of the ride - just turn up 15 minutes before the ride starts
If you haven't ridden for a while, or are totally new to cycling, the team has everything you need to help make it as easy as possible to get on a bike
If you want to join a ride but don't feel confident getting to the start point we can pick you up from your home or workplace before the ride
Any queries or special requirements for the ride please let us know at move@herefordshire.gov.uk or call 01432 383262 and we will do our best to cater for your needs
All our rides start and finish at the Bike Hire Cabin (tennis courts), Bishops Meadow, Hereford.
Monday Movers
Date and time: Third Monday of each month, 6pm to 7.30pm
Details: Led ride for women (up to 6 miles). Friendly, easy-going ride followed by a cafe stop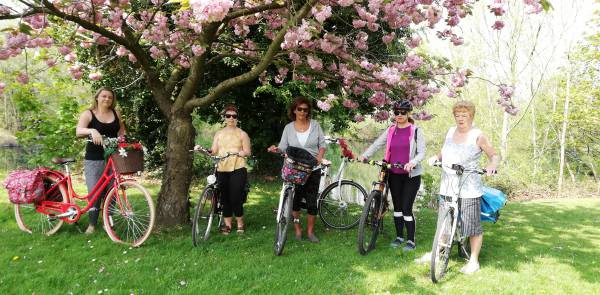 Friday Freewheelers
Date and time: Every Friday, 11.30am to 1pm
Details: Led ride for women (up to 6 miles). Friendly, easy-going ride followed by a cafe stop

Saturday Family Ride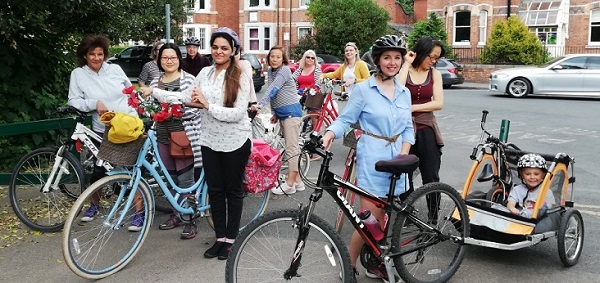 Saturday Socials
Date and time: First and second Saturday of the month, 11.30pm to 1.30pm
Details: Led ride for women (6 to 10 miles). Improve your health, fitness and general wellbeing with a slightly longer weekend ride. Cafe stop on route or after ride.
No bicycle? No problem!
We have a variety of different sized and shaped bikes you can borrow for free for 6 months - find out more about borrowing a bike.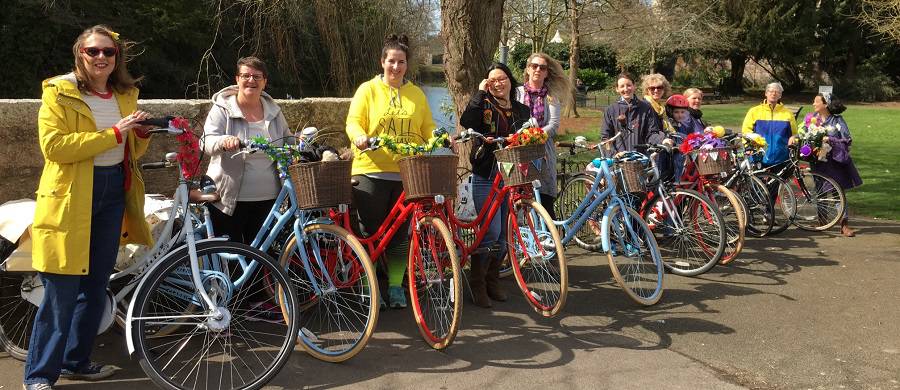 Free cycle lessons
If you're not quite ready to join a led ride but want to start riding a bike then feel free to join one of our free cycle lessons:
One-to-one lessons with fully qualified trainers
Learn on your local routes and quiet roads
Pick up from your door
All ability levels welcome, from complete beginners to experienced riders
Further information
Please note: All rides are weather dependent. Please arrive 10 minutes early so that we can set off at the scheduled time. All children under the age of 16 must be accompanied by an adult and wear a helmet.
For further information on led rides, extra events and cancellations: