Capler circular walk
Distance 2 miles / 3.2 km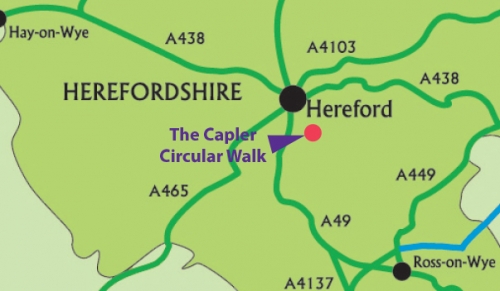 Walk information
Stiles: 0
Gates: 0
Steps: 0
Narrow bridges: 0
Slopes: 2 steep slopes between points 1 and 4 and 2 and 3 on the map
These features and the terrain are shown on the Capler circular route map.
Download the Capler circular walk leaflet.
Parking
Parking is available at both Brinkley Hill Picnic Site, Capler Camp View Point and Brockhampton Village Hall.
Refreshments
The nearby village of Fownhope offers an excellent choice of public houses and a village store. Please check opening times and booking requirements before setting out.
About Capler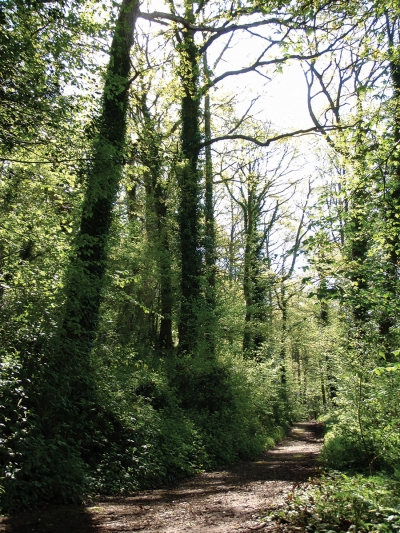 Based in the countryside near Capler Camp Hillfort, this walk takes you through some beautiful ancient semi-natural woodland, which is carpeted with bluebells in late spring. It then follows the riverside, before rising up to Capler Viewpoint, where you can take in the spectacular view of the River Wye and its floodplain.
Capler Camp
Capler Camp, Iron Age Hillfort dominates the surrounding countryside with expansive views south and west. It is oval in shape and has a double set of defensive ramparts on its southern side but only a single rampart on its steeper northern side.
The camp was occupied from around 500 BC until some time in the mid to late Romano-British period, (2nd or 3rd century AD). The extent or type of occupation within the camp is not known. Was it a place of refuge for the surrounding community? Was it a protected market or crop storage area? Did it house the social elite from a defined territory? Or, did it serve all these purposes? One thing is certain, the community which built the huge ramparts were very well organised and controlled, suggesting that Iron Age society was complex and well structured.
The River Wye
The River Wye and its banks are a Site of Special Scientific Interest (SSSI) from the source to the mouth, one of the few rivers in the UK to receive this designation.
The ancient woodland alongside the Wye at Capler shows a typical 'climax' woodland for this area dominated by Oak, Ash and Lime with an understorey of field maple and hazel. This woodland supports a diverse ground flora that includes nettle-leaved bellflower, the rare fingered sedge and an abundance of damp shade loving mosses and ferns.
Route map for Capler circular walk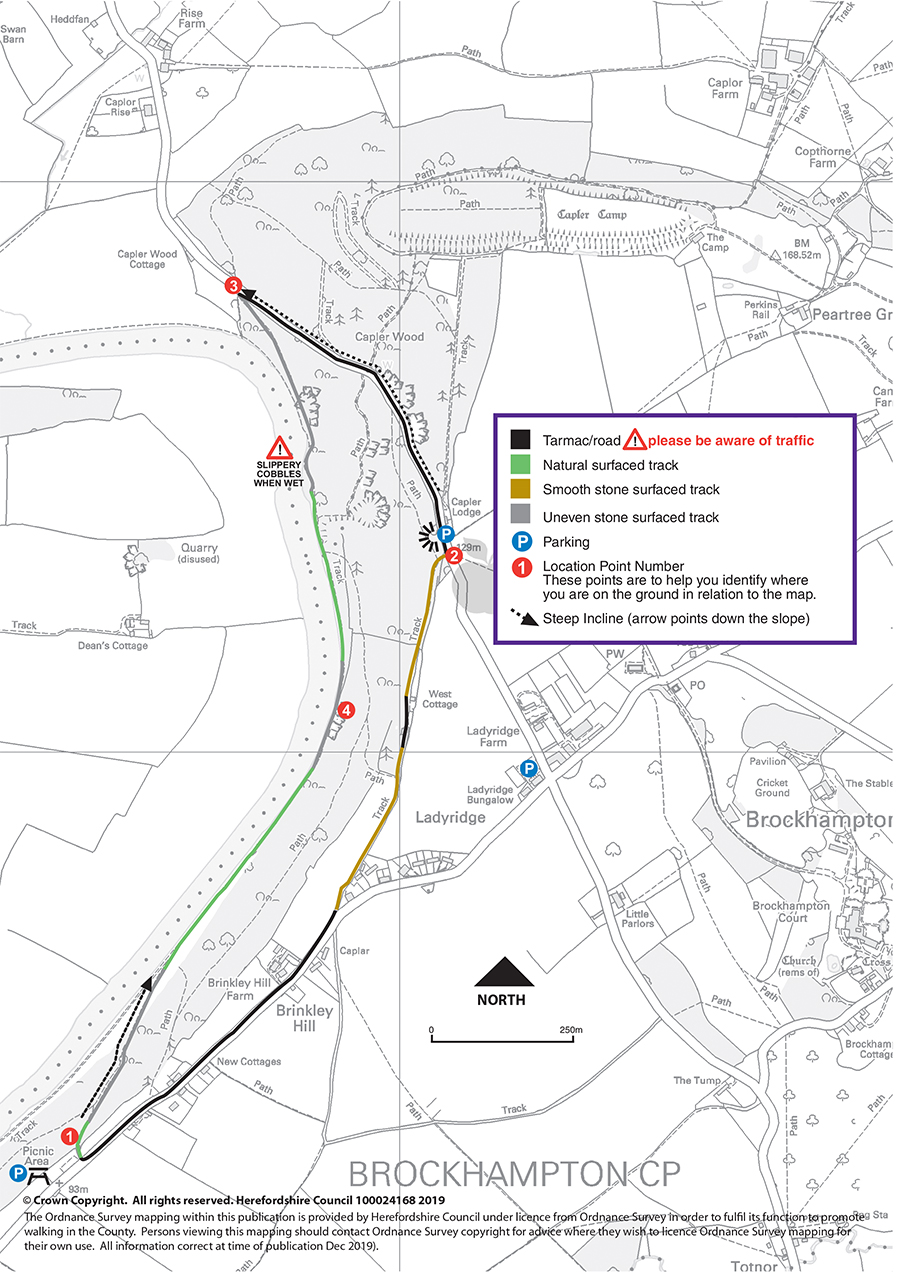 This route is managed by Balfour Beatty Living Places on behalf of Herefordshire Council.