Children's cycling activities and Playing Out
The next holiday cycling activities will take place during the February half term 2020. Please check back nearer the time for the booking form, and keep an eye on the Herefordshire Council social media pages @HfdsCouncil.
About the cycling activities
Learn to Ride
Two-hour sessions for 4-11 year olds to help young riders move from balance bikes or stabilisers onto pedals
Parents are required to stay during these sessions
For the Learn to Ride sessions we usually remove stabilisers and pedals, then lower the seat and get the children to 'scoot' the bikes until they are comfortable balancing on a moving bike for quite long distances and using the brakes to slow. Finally we put the pedals on, and off they go.
Cycle Skills
Two-hour sessions for 6-11 year olds to learn more advanced cycling skills
Parents are not required to stay during these sessions
Led Ride
A short, off-road cycle ride, suitable for all ages
Parents and family members are welcome to join in
Playing Out sessions
Our Community Bicycle Ambassadors can help your street run Playing Out sessions throughout the year allowing children of all ages to play outside in a safe traffic-free environment. We have balance bikes and games for your children to use but please bring your own bikes, scooters and games if you can.
If you would like to close your local road/street for a Playing Out session to allow children to be able to play outside in a safe traffic-free environment, please contact us and we can organise this for you for free and provide cones and road closure signs. More information on the popular Playing Out initiative.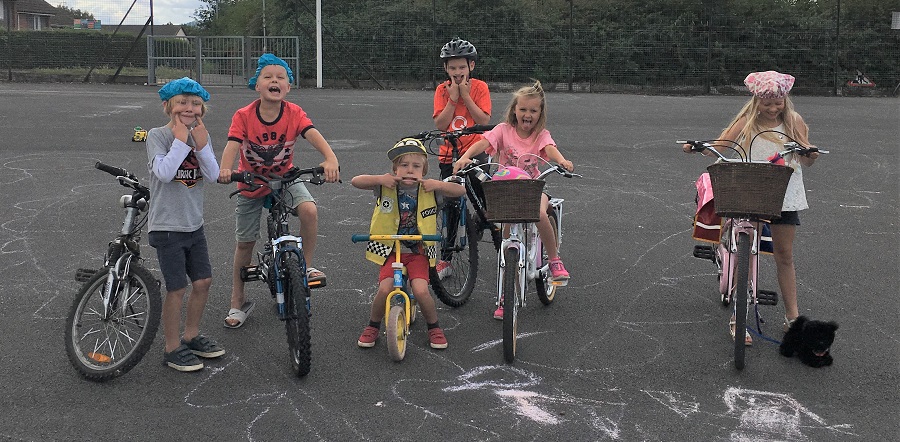 Further information
For further information on Learn to Ride, Cycle Skills, Led Ride or Playing Out sessions: