Living in Herefordshire
We are proud of our county and we want to share it. Find out what Herefordshire can offer you.
Herefordshire is a beautiful county - foodies enthuse about the quality of our produce. Adrenalin seekers rave about our rock faces and River Wye rapids. Walkers call our Herefordshire countryside breathtaking. We have festivals, celebrations and events to excite every passion and awaken every sense.
Then there's the culturally captivated, who take time to live, breathe and absorb our art, history, poetry and literature.
Now more than ever, our colleagues and residents appreciate the open space and easy access to beautiful countryside that Herefordshire has to offer. With affordable housing costs and every choice of countryside, village, market town or city living, Herefordshire is a great place to live and work - you're never far from green space and clean air!
Find out more about Herefordshire and what it has to offer at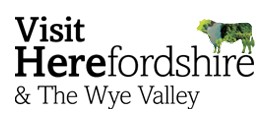 and statistically at