What we offer
We can ensure that you will always be making a real impact when working for Herefordshire Council. We have a range of positions available that will help make a positive difference to the lives of residents and their local communities in Herefordshire.
When you join, you can expect a warm welcome from your manager, team and the wider organisation. Our induction will provide you with a supportive start into your new role, with the aim to help you thrive both personally and in your career. We also provide a range of training opportunities to help you develop.
Rewards and benefits
In exchange for your commitment and hard work, we offer a range of great rewards and benefits:
Annual leave - We offer 25 days annual leave (pro rata) plus bank holidays. After five years' continuous service, this increases to 30 days (pro rata) plus bank holidays. There are no set dates where you have to take annual leave days. We offer the option to purchase additional annual leave (up to two weeks of your usual contracted hours).
The Orchard - This is our own employee reward platform. You will have access to a range of discounts including retail, supermarkets, cinema tickets and days out. Plus there's cashback opportunities and other financial rewards. You can save on everyday necessities or the occasional treat, and even share the discounts with your family and friends.
Leisure membership - We offer all staff an excellent discounted membership package that can be used at any Halo leisure centre in the county.
Relocation - We offer a generous relocation package, so you can work closer to the area that you are working hard to support, and enjoy living in an area which has so much to offer.
The Local Government Pension Scheme - this is a valuable part of the pay and reward package, giving you a secure pension for the future along with the peace of mind from immediate life cover.
Up to two working days special paid leave annually for community activities such as being a school governor, magistrate or volunteering for charity work.
Payment of professional fees relevant to your role.
Wellbeing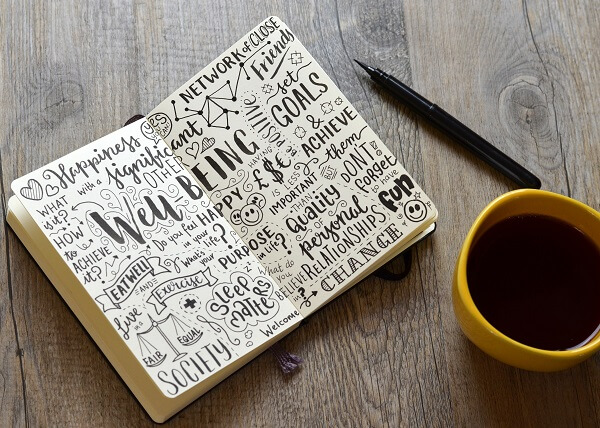 Health and wellbeing advice and guidance to include 24/7 access to an Employee Assistance Programme (EAP) accessible through The Orchard platform
Occupational health, including counselling and physiotherapy
Eye tests (subject to conditions)
Occupational sick pay
Mental health first aiders
Bullying and harassment advisors
Cycle to work scheme offering discounts on bikes
Staff discounts at local cycle stores
Flexible Futures
We recognise that ways of working have changed and this is why we care about what you're doing, not where. We call this way of working Flexible Futures.
Through Flexible Futures we offer our staff a number of initiatives that support them in their flexible working choices along with creating agile office environments at a number of work locations across the county.
Diversity and inclusion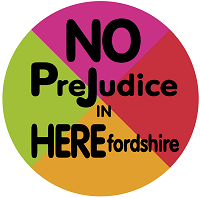 We have a genuine commitment to creating a working environment where people are valued for who they are, backed up by equalities policies covering all strands of diversity. We will treat people fairly, with compassion, respect and dignity throughout our employment practices, and we believe that it is morally and legally right to do so. We have an active BAME Networking Group that connects staff together to provide support and advice.
View our equality policy.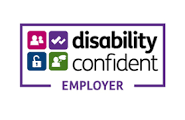 Armed Forces support
Herefordshire Council is a member of the Herefordshire Armed Forces Covenant Partnership (HAFCP). The covenant recognises and remembers the sacrifices faced by the Armed Forces community and provides support for the local Armed Forces to help them integrate into life in the local communities.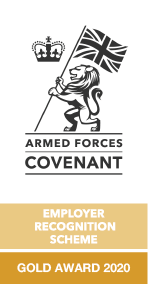 White Ribbon accredited
Herefordshire Council is a White Ribbon accredited organisation. White Ribbon is a global campaign that aims to raise awareness about men's violence against women and girls.
As an accredited organisation we aim to change those cultures that give rise to it by promoting a message of respect and tolerance.