About the Lieutenancy
The Vice Lord-Lieutenant, Deputy Lieutenants, Clerk and Officers
Herefordshire currently has 19 Deputy Lieutenants (DLs), appointed by the Lord-Lieutenant. They are widely representative of the county in many respects and are pointed for their outstanding contribution to the country or the county. They support the Lord-Lieutenant in performing his duties and represent him at events and functions. This is an entirely voluntary, unpaid role.
Vice Lord-Lieutenant
The Lord-Lieutenant chooses one deputy to be Vice Lord-Lieutenant with The King approving the appointment.
Vice Lord-Lieutenant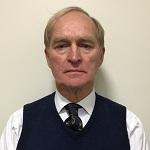 Mr James Hervey-Bathurst CBE, DL: Appointed 2021
James Hervey-Bathurst qualified as a lawyer and then worked for Kleinwort Benson before moving into recruitment with Russell Reynolds and then Norman Broadbent. From 2004 to 2008 he served as President of Historic Houses, which represents the interests of the UK's 1500 privately-owned historic houses. From 2009 to 2013, he was Chairman of the World Monuments Fund (UK), a charity that supported the restoration of Shobdon Church, Herefordshire. He was a Director of The British Syrian Society from 2006 to 2012 and of Visit Herefordshire from 2011 to 2015. James now manages his family business at Eastnor Castle . He was appointed a CBE in the 2009 for services to the built heritage. He was High Sheriff of Herefordshire in 2019/2020. James is the Chair of The Queen's Green Canopy committee.
---
Current Deputy Lieutenants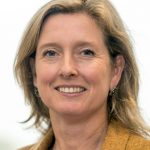 Mrs Tamsin Clive DL: Appointed 2016
Having had an early career in the art world Tamsin moved with her husband and children to Herefordshire in 1999 to help take on the running of a farming business. Since then she has also been involved with a number of charities both nationally and local. She was a trustee of the Guinness Trust housing association for 8 years and is now Chairman of the Mappa Mundi Trust and the Queenswood Coronation Fund as well as a trustee of the Eveson Trust. She has a particular interest in the arts and travel and in the pleasure of living in a county that grows such wonderful trees.
---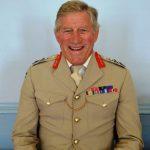 Major General Arthur Denaro CBE, DL: Appointed 2008
During his 40 years as a soldier, Major General Denaro served in various parts of the world. He was an SAS Troop Commander in Dhofar in the 70's, commanded his Regiment in the first Gulf War, the war to liberate Kuwait. He was Chief of Staff of some 44,000 multinational troops during the Balkans conflict, and was the Middle East adviser to the Secretary of State for Defence for 6 years. He was an extra Equerry to the Prince of Wales for 20 years and a trustee of the Princes's Trust. He chaired the governors of Moor Park School and the Hereford branch of the Army Benevolent Fund. Married to Maggi with 5 children, 7 grandchildren, plus horses, dogs and a donkey.
---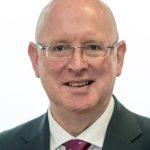 Mr Paul Deneen OBE, JP, DL: Appointed 2008
Paul graduated at Birmingham University and is a former High School Teacher. He is currently the elected District and Branch Secretary of the National Education Union in Herefordshire. Other roles include chairing the Board of Governors at Walford Nursery and Primary School. Previous roles include being a Magistrate and Deputy Chair of the Herefordshire Bench, being Chair of the Powys and Herefordshire Magistrates Association, serving on the Lord Chancellor's Advisory Committee which appointed Magistrates in Herefordshire, chairing the West Mercia Police Authority, a National Board Member and chair of the Independent Member Group of the Association of Police Authorities. Paul is a former Chair of Healthwatch Herefordshire as well as serving as a member of the former NHS Herefordshire Board. Locally he was chair of the Advisory Board for BBC Hereford and Worcester; the first chair of the Ross-on-Wye Citizen's Advice Bureau as well as being a Trustee of two local Charities in the Ross-on-Wye area. Paul is currently studying Welsh, and he also enjoys researching local history and visiting National Trust properties. Paul is the Chair of The Queen's Award for Volentary Service committee.
---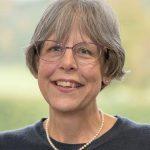 Mrs Susan Furnival DL: Appointed 2016
Originally a teacher, Sue has served the community as a magistrate for 25 years. She has wide experience in this voluntary role, including contributing to the Licensing Panel, Domestic Violence Forum and West Mercia Police Scrutiny Panel, becoming Deputy Chair of the Probation Forum, Deputy Chair and then Chair of the Family Panel, as well as Deputy Chair and then Chair of the Herefordshire Bench from 2014-2017. Among the first Appraisers in the county, she still appraises other magistrates and sat until recently on the Staffordshire and West Mercia Lord Chancellor's Advisory Committee for Justices of the Peace. She has a particular interest in supporting mental health causes, including nationwide charity CALM and Friends of Hereford Samaritans for which she has volunteered. She also volunteers for the Herefordshire Historic Churches Trust.
---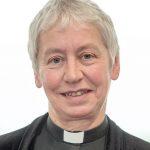 Reverend Prebendary Kay Garlick DL: Appointed 2013
Kay was born and brought up in South London and came to Hereford 47 years ago when she and her husband Peter moved to Much Birch where he became a GP. Having started her working life as a music teacher, Kay was ordained Priest in 1994 and worked as a Parish Priest, a Sixth Form College Chaplain and Cathedral Chaplain before retiring in 2014. She was on General Synod for 15 years and on the Archbishop's Council. She became a Prebendary of Hereford Cathedral in 1999 and in 2011 was appointed Chaplain to the Queen. She has been a Trustee of St Michael's Hospice since 2014, and chairs the Care Committee. She played in an Early Music Group for thirty years and has directed various choirs and singing workshops and believes everyone should sing more! Married to Peter with four children and six grandchildren.
---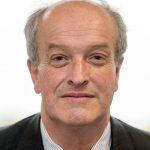 Mr Nathaniel Hone DL: Appointed 2015
Nat Hone was born where he now lives with his wife, Laura near Ledbury. Following an engineering degree and a year at the Royal Agricultural College he worked for an agricultural engineering company. He attended INSEAD, the business school in France and spent his career in Venture and Development Capital in London. Nat was a Governor at, then Chair of The Elms School in Colwall. He was Chair of the Herefordshire Community Foundation. He is currently the chair of the Hereford Cathedral Perpetual Trust and has had various Trustee/Directorships on the Hereford Diocesan Board of Finance. He is a member of the CLA Herefordshire Committee. He chairs the local parish hall committee and has played various roles with the local PCC. He was High Sheriff of Herefordshire in 2018.Married to Laura with three grown up daughters.
---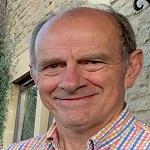 Air Commodore Tim Howson DL: Appointed 2022
Tim Howson was commissioned into the Royal Air Force as a graduate entrant in 1974. He served at RAF stations in the UK and Germany, within the Ministry of Defence, and in the Middle East. His last appointment was in Bristol, and upon leaving the RAF in 2005 he and his wife Shelagh moved to Herefordshire. He has been Branch Chairman of SSAFA since 2016, and is also Vice-Chairman of the Herefordshire Armed Forces Covenant Partnership and is thus involved with many aspects of the local Armed Services community. He also retains a link with The British Legion Poppy Factory in Richmond, founded by his great uncle.
---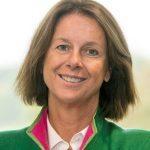 Mrs Joanna Hilditch DL: Appointed 2011
Chair Communication Committee and sits on the honours, QAE and QAVS committees. Jo is a fourth generation farmer from Lyonshall. Having spent a spell in London working in marketing and PR, she came back to the family farm soon after getting married in 1992. Involved with the farming, food production and tourism sectors and has chaired the Hereford Agricultural Club, as well as the Herefordshire CLA. Currently chair of the national Blackcurrant Foundation, she has also formerly chaired the Visit Herefordshire Economy Group and currently sits on the board of the Herefordshire Destination BID as the marketing lead. Following her year as High Sheriff in 2020 she is also involved with several local charities sitting on the board of Yeleni and Vennture as well as producing a podcast highlighting the work of so many unsung heroes in Herefordshire. Married to Ian aka Gio with 3 children.
---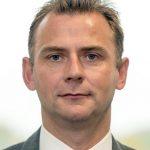 Mr William Lindesay DL: Appointed 2016
Chairman of the Herefordshire Lieutenancy Honours Committee.
Will was born in, and has lived in Herefordshire all his life. He has spent 25 years working in, and volunteering in the local voluntary, community and social enterprise sector. This has included youth work, community development, and regeneration in the South Wye area where Will lived for over 15 years. Since 2006 Will has been Chief Executive of two leading umbrella charities, Herefordshire Voluntary Action (2006 – 2012) and Herefordshire Voluntary Organisations Support Service (2012 – present). He has a wide range of other volunteering interests, trusteeships, advisory roles, and enjoys furthering his passion for sport and leisure, both as a participant and volunteer
---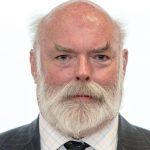 Lord Lisvane KCB, DL: Appointed 2015
As Sir Robert Rogers, he was Clerk of the House of Commons and Chief Executive 2011-14, after a career in the House Service. On retirement he received a peerage and, as an independent, sits on the Cross Benches, specialising in constitutional and governance matters. Robert is the joint author of How Parliament Works, and is the author of two Parliamentary miscellanies. He is an honorary Fellow of Lincoln College, Oxford, an honorary Bencher of the Middle Temple, and Chairman of the Royal College of Organists. He was Master of the Skinners' Company 2018-19, and now chairs its charitable foundation. Robert is Chairman of the Fabric Advisory Committee of Hereford Cathedral, a past Chairman of its Perpetual Trust, and Patron of Herefordshire Headway, which seeks to rehabilitate those with acquired brain injury. He was appointed High Steward of the City of Hereford in 2016.
---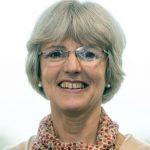 Lady McFarlane (Susanna) DL: Appointed 2010
Susanna is a part time physiotherapist working on the board of WVT. She is a safeguarding governor of The Brookfield School and Chair of their LGB and of The Elms Colwall; safeguarding trustee of Herefordshire Cricket Club; trustee of Herefordshire Historic Churches Trust; an independent member of WMP Vetting Appeal Panel, trustee of YSS and former Chair for 10 years; and former church warden; a former member of the Lord Chancellor's Advisory Cttee for the selection of magistrates,
---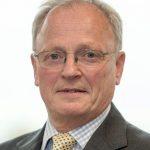 Colonel Andy Taylor OBE, DL: Appointed 2016
Andy was born and educated in Ledbury and after a successful career as an Army Logistician serving in UK, Germany and Canada and undertaking 7 operational tours, he returned to live in the county in 2007. He is involved with many Military Charities and is County Chairman of the Reserve Forces & Cadets Association and the county organising committees for Armed Forces Day and Remembrance events. He is the Rifles County Colonel and a keen military historian and researcher and Honorary Curator of The Herefordshire Light Infantry Museum. He is also Chair of the County Priory Group of the Order of St John.
---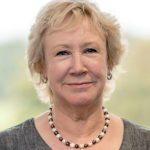 Mrs Helen Thomas DL: Appointed 2011
Since Henry Weston founded Westons Cider in 1880 there have been five generations of Westons spanning the business. Helen Thomas, Henry's great-granddaughter, became its first female Managing Director in 1996. During her 20+ years in the role, Helen has spearheaded Westons' growth, increasing turnover from £5.5m to over £65m. The Company now employs over 230 people. Helen is a past Chair of the National Association of Cidermakers. She became the first female to be appointed Chair in 2005. She is a member of the NACM Pomology Group. She is also a Trustee of John Masefield High School, Chairman of the Board at the Shire Horse Society and Chair of Trustees at The Buchanan Trust.
---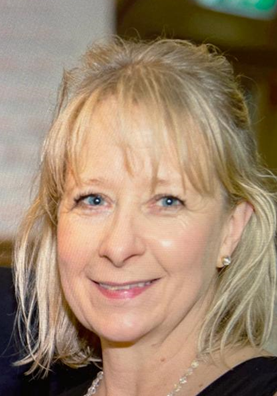 Mrs Patricia Thomas DL: Appointed 2022
Tricia was born into a farming family in Huntingdonshire and moved to Herefordshire in 1980 after studying at agricultural college. Although farming has always featured, she has spent much of her working life with her husband Richard, establishing and growing a manufacturing business in Leominster. Involved in all aspects of the business, she has accumulated much commercial experience and has a particular interest in recruitment and how people and roles within companies can be developed. As High Sheriff of Herefordshire in 2020/2021, Tricia promoted 'Preparing Young People for Work', engaging with schools across the county. She believes that stronger links between business and education are vital, and has recently become an Enterprise Advisor. She has 2 children and 4 grandchildren, Tricia is a keen gardener and loves walking in Herefordshire's glorious countryside. Tricia is the Chair of The Queen's Award for Enterprise committee.
---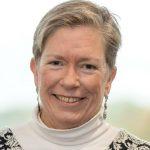 Mrs Karen Usher DL: Appointed 2016
Karen had a successful career as an entrepreneur in Washington, D.C. where she still maintains a Human Resources outsourcing business. She recently completed her role as Founding Director for NMITE, Herefordshire's new engineering university. She has also served as a Founder of Dorstone's Front Room, a governor for the Hereford Cathedral School, a governor for Peterchurch Primary School and other community and educational efforts. A keen gardener, she is spending increasing time focusing on how to support the uptake of sustainability efforts within domestic settings. Karen continues to serve as an Ambassador for NMITE and a Trustee of the Spectris Foundation which supports STEM education internationally.
---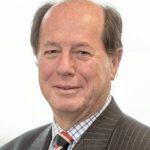 Rear Admiral Philip Wilcocks CB, DSC, DL: Appointed 2013
Joining the Royal Navy in 1971, Philip Wilcocks graduated from the University of Wales in 1976 and assumed his first command in 1978. His distinguished naval career included serving during the Falklands conflict in 1982 and in 1990 he assumed command of the destroyer HMS Gloucester and later HMS Liverpool. He was awarded the Distinguished Service Cross. In 2001, he formed and then commanded the Maritime Warfare School during which time he was an ADC to HM the Queen. On promotion to Rear Admiral in 2004, he became Deputy Commander of Joint Operations at the UK's Permanent Joint HQ; as well as operations in Iraq and Afghanistan. He then became Chief of Staff to Commander-in-Chief, Fleet while as Rear Admiral Surface Ships he was also head of the UK Surface Navy. Appointed Companion of the Order of the Bath in 2007 for sustained leadership throughout his naval career. Having retired 2009, he now provides advice to Boards/Organisations on senior leadership and future strategic context, He is either Chair or Board Member of many local voluntary organisations in Herefordshire and beyond. An active proponent of UK maritime issues, he is a Freeman of the City of Glasgow. He sits on the Bishops Council for the Hereford Diocese and is a Churchwarden at Dore Abbey and chair of the house of Laity in Hereford Diocese. He is also chair of Governors at Hereford Cathedral School.
---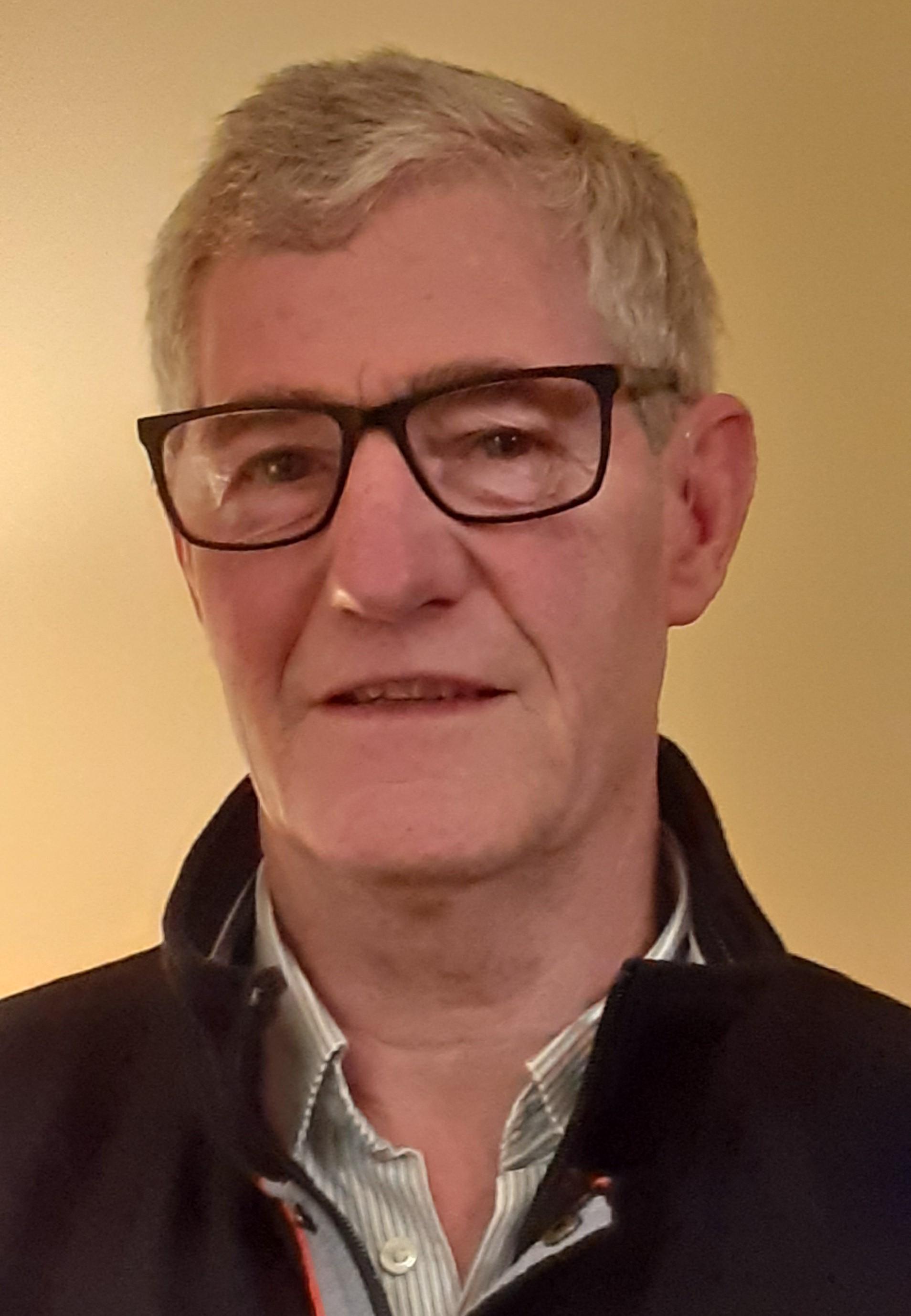 Mr Patrick Wrixon DL: Appointed 2016
Patrick is a farmer in North West Herefordshire. He is founder and chairman of The Cart Shed charity, which offers woodland based therapeutic skills to people with mental health issues. Patrick is a Trustee of The Rowlands Trust, a West Midlands grant giving trust. He is chairman of the National Farmers Union Members association in Hereford, a former Chairman of Farming and Wildlife Advisory Group and a fellow of the Royal Agricultural Society. A member of the Rural Payments Agency Appeals Panel. Interests include tennis, golf and hiking. He sits on the Honours, Communication and QAE committees of the Lieutenancy. Married to Fay with two children.
---
Retired Lord-Lieutenants
The Dowager Countess of Darnley CVO, CStJ, JP – 2008-2020
Sir Thomas Dunne, KG, KCVO – 1977-2008
Retired Vice Lord-Lieutenants
Mr Christopher James OBE, DL – 2010 (2014 as V-LL) -2021
Lieutenant General Sir John Foley KCB, OBE, MC, DL – 2005-2014
Retired Deputy Lieutenants
Mr Robert Tabor DL – 2011-2020
Air Vice Marshal Michael Smart OBE, DL – 2005-2017
Mrs Elizabeth Banks CBE, DL – 2008-2016
Major James Hereford MBE, DL – 2008 – 2014
Mrs Jennifer Dereham MBE, DL – 1987-2012
Mrs Susan Harley DL – 2005-2012
General Sir Peter de la Billiere KCB, KBE, DSO, MC, DL – 1993-2009
Mr John Dent JP, DL – 1987-2009
Mrs Joyce Thomas MBE, DL – 2005-2006
His Majesty's Lord-Lieutenant to Herefordshire is strongly supported by the Clerk to the Lieutenancy.
The Clerk to the Lieutenancy
The Clerk to the Lieutenancy is Paul Walker the Chief Executive of Herefordshire Council.
Civic Liaison Officers
The Lord-Lieutenant is supported by Maxine David and Ceri Charnick, the Civic Liaison Officers, who provide administrative support, enabling requests to be processed.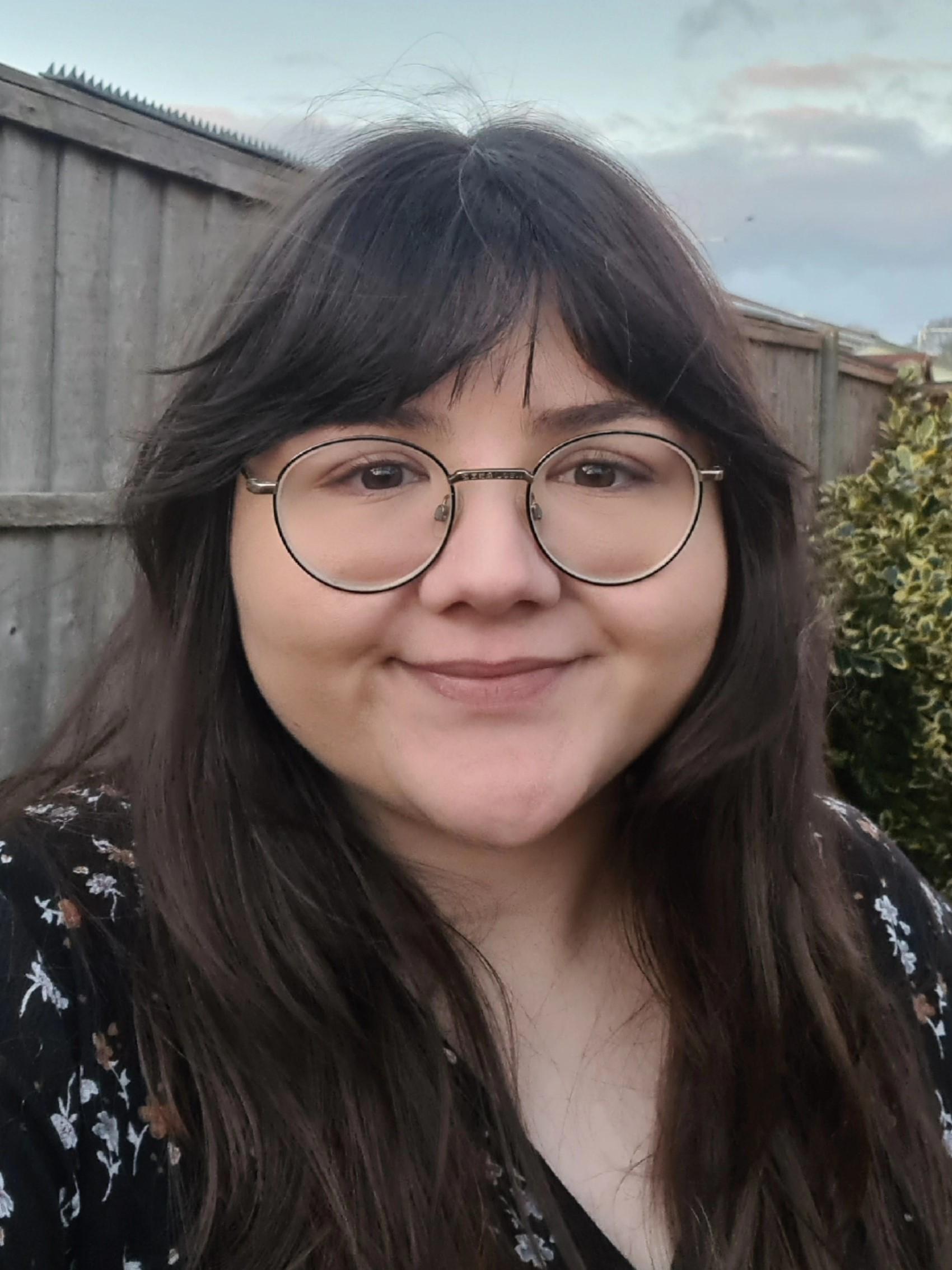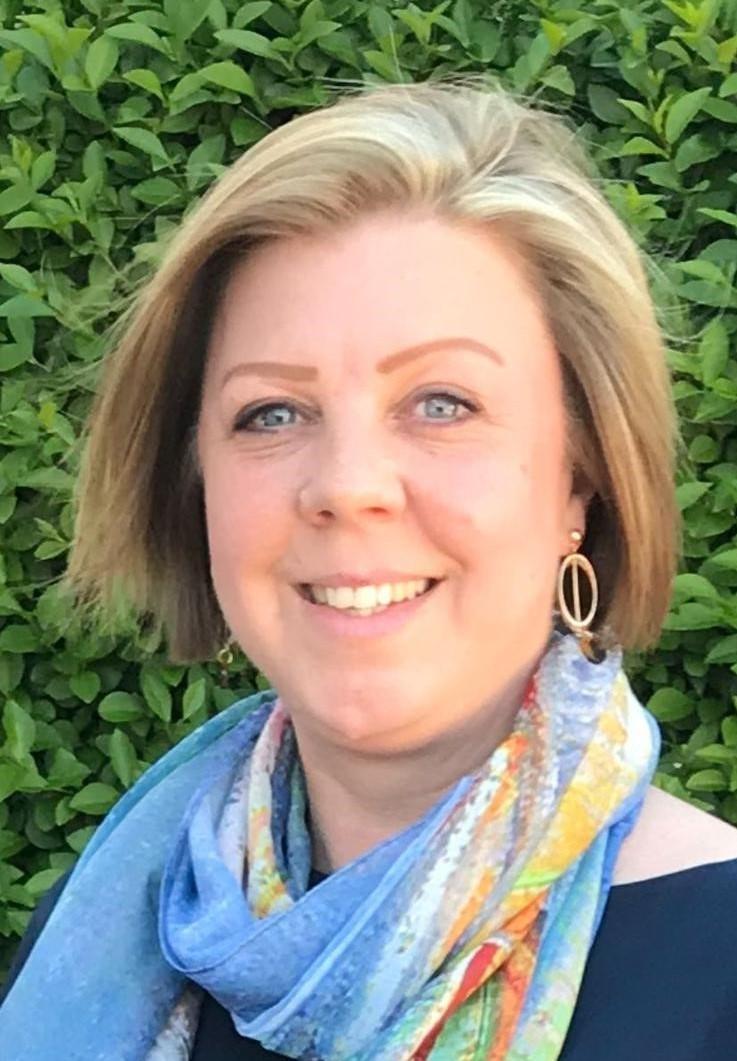 Ceri Charnick Maxine David
01432 260024 01432 260044
Email: lieutenancy@herefordshire.gov.uk