Get Walking

Get Walking is Herefordshire's free and easy to use website and app that allows you to:
Record your walking
Track your progress and achievements
Turn your everyday steps into progress along our inspiring virtual walking tours
There are also prizes to be won along the way!
User testimonials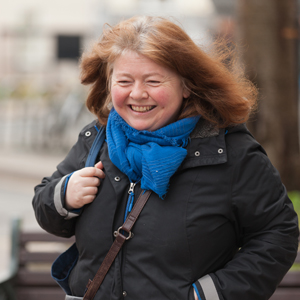 "I have done the walks since they started and it does help to make me walk further each day."
"I have been taking part since its inception and think it's a great motivator."
"I love logging my walks via my fitbit on the site and looking at the virtual walks and information as I complete the distances."
What's a virtual walking tour?
When you record your walking at Get Walking, every step you've taken here in Herefordshire will transport you along a virtual tour. As you keep recording your walking, you'll make progress along the route, reaching milestones that tell you more about the history and culture of the area.
How to get started
Visit www.herefordwalk.org to sign up. It's free and will only take a minute.
You can start recording your walking straight away.
If you prefer to use the app, visit the website and follow the links to the app.
How to record your walking at Get Walking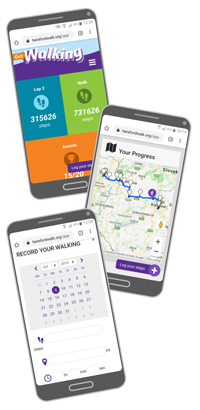 There are three ways you can record your walking:
Sign in to Get Walking, and then add your walking in either steps, miles or time, whatever is easiest for you.
If you forget to add that epic walk you did at the weekend, don't worry, you can simply add it later.
If you use the app, it will automatically track your walking.
If you have a Fitbit, you can link it to Get Walking, so it automatically updates your progress