Modernising Hereford Museum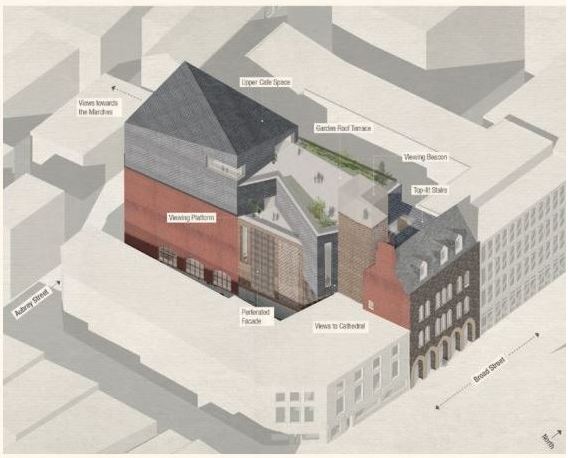 Artist's impression of modernised museum on Broad Street, Hereford
The relocation of Hereford Library to a revitalised site at the Maylord Orchards Centre opens up the possibility of redeveloping the museum on Broad Street.
This is very good news for the museum service and for the city as a whole. Reconfiguring the interior of the Grade II listed building into a modern museum and art gallery will provide space for displaying more of the museum service's own collections as well as allowing a wide range of other exhibitions. The redeveloped building would also house a cafe and provide a permanent home for the Herefordshire Hoard.
The development is part of the #StrongerHereford vision that has attracted up to £22.4m in government funding to regenerate the city.
Proposals to secure £5m for the new museum were submitted to government in the summer. An additional £8m council funding has also been agreed, with the remaining £5m needed to complete the project to come from other funding sources.
You will be given the opportunity to have your say on the planned development through a public consultation to be held in the autumn. The doors to the completely refurbished museum and art gallery are expected to open in spring 2025.