Carnegie Award Shadowing Finale 2019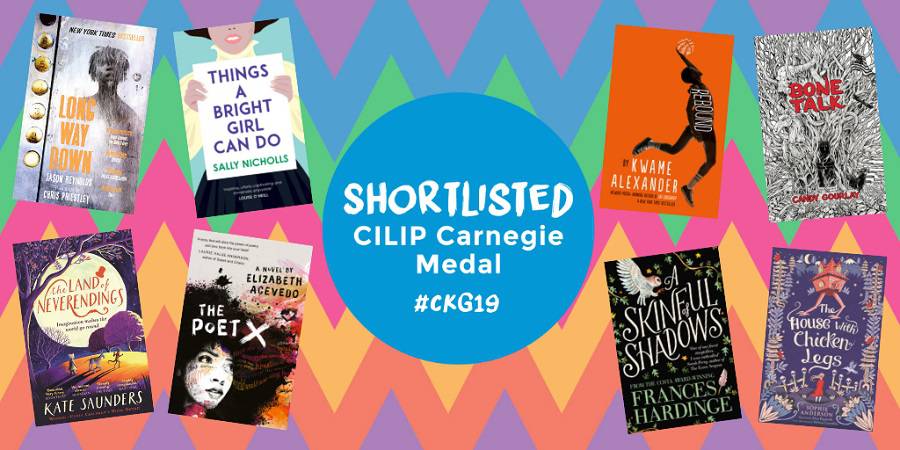 Photo from CILIP Carnegie and Kate Greenaway Children's Book Awards.
Herefordshire Libraries' popular shadowing event for Key Stage 3 took place on Friday 14 June 2019 at the Shirehall, Hereford with Paul Dowswell.
The CILIP Carnegie Medal is awarded by children's librarians for an outstanding new book for children or young adults. Read, discuss and review eight of the very best books in children's publishing in school and finish with our literary finale to inspire and challenge readers.
Students from across the county discussed and voted for Herefordshire's winner. It was a fun and interactive day celebrating books and reading complete with a quiz, school presentations and performances, lively debates and an opportunity to be inspired by a favourite author.
What did teachers say about last year?
"It was a great day out for these book enthusiasts giving them the chance to discuss some of the best children's books from the last year with students from other schools."
"We have read a fantastic diverse set of books which has opened up some great discussion. They have had to work together as a team to produce their presentation and they've had great fun!"
"An invaluable experience! Long may it continue."
What did pupils say?
"I loved the idea of bringing different schools together and the way it worked was amazing. The author was very inspiring and I learnt a lot from her."
"I absolutely loved Carnegie - especially seeing all of the school's performances of the books."
"The day was amazing and I would love to go again."
For more information contact sls@herefordshire.gov.uk