Garden waste and composting
Garden waste should not be placed in general rubbish or recycling bins or sacks.
There are several ways you can manage your garden waste.
Compost at home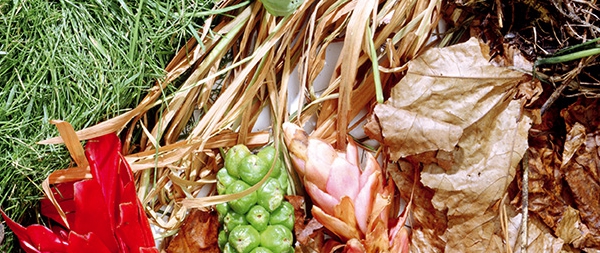 Composting at home is the best way to deal with garden waste. It will:
Save space in your black bin
Save you money on green garden sacks or trips to the recycling centre
Reduce the amount of waste sent to landfill or incineration at our energy-from-waste facility
Let you produce your own nutrient rich compost for your garden
There are options to suit the scale of your garden or the amount of garden waste you produce.
You can compost both garden waste and some food waste such as fruit and vegetable peelings
Specialist compost bins are available for composting other types of food waste
You can purchase compost bins at getcomposting.com.
Find out more about how to get started with composting at RecycleNow, including what you can compost.
Compost at recycling centres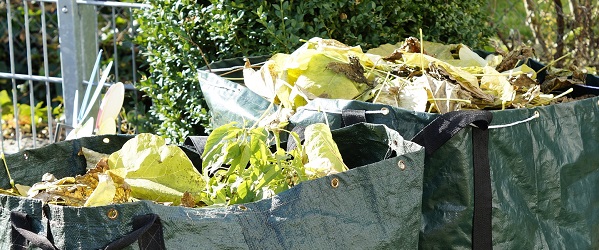 There are composting facilities for garden waste at all our household recycling centres.
You can buy back the compost made from garden waste at our household recycling centres for £2.50/bag. Please enquire at the recycling centres.
Garden waste collections - green sacks
If you are unable to compost at home or take your garden waste to a recycling centre, you can purchase Herefordshire Council green sacks to dispose of your garden waste.
Garden waste must not be placed in your general rubbish or recycling containers or bags.
We can only collect garden waste if it is placed in Herefordshire Council green waste sacks.
We collect garden waste sacks fortnightly at the same time as your general rubbish.
If you are going to put out more than 10 garden waste sacks at a time please call our Customer services team on 01432 260051.
Waste put out in green sacks is not composted. It is sent to landfill or incineration at our energy-from-waste facility.
Under the Environmental Protection Act (1990) and schedule 1(4) of the Controlled Waste Regulations (2012) local authorities can charge for the collection of garden waste. We make such a charge through the sale of our green sacks.
Purchase green sacks for garden waste
A roll of five garden waste sacks costs £4 and you can buy them from:
Herefordshire Council garden waste sacks are also available at:
Bartonsham Stores, Carrot and Wine in Wellington, Clehonger Stores, Kingstone Stores and Moreton on Lugg Stores
Prices at these outlets may vary from that above and stock is not guaranteed.
Brown bins
Please note that the brown 'Green Waste Club' bin service is a commercial service, not provided by Herefordshire Council.