Get Walking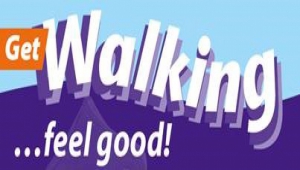 Get Walking is Herefordshire's home of feel-good walking, where you can record your walking, track your achievements, and turn your everyday walking into virtual walking adventures.
Sign up now and join our fabulous virtual walk around Ireland's spectacular Ring of Kerry. Every step you take here in Herefordshire will take you further along the route, earning achievements as you go.
Whether you want to feel the health benefits of walking more, or you just want to see the amazing distance you can clock up on two feet, you are warmly invited to join us at www.herefordwalk.org.
You'll make progress along the route just by logging your everyday walking at www.herefordwalk.org, where you can also find our free apps.
Get Walking is totally free, you can join in at any time and we love to see lots of new walkers looking to get active.
Sign up now at www.herefordwalk.org - we'll see you there