Get Walking
Join us at the new home of Get Walking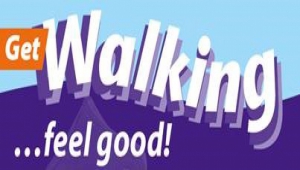 Looking to be more active this year? Why not sign up to the new Get Walking and make your every day walking count.
Get Walking 2018 kicks off on Monday 12 February with a fabulous virtual walk through the South of France from Marseille to Monte Carlo.
We're delighted to have a sparkling new Get Walking website and apps, ready to put a spring in your step.
If you're starting out or even if you've walked with us before, you need to sign-up to the new Get Walking website - you won't automatically be transferred to the new site.
All the familiar features will be there plus there'll be new options to try out and fabulous prizes to win.
Enjoy getting out and walking whenever you can:
Log your steps on the website / app until Sunday 25 March 2018
Track your progress on our virtual walk through the glorious South of France​
To get you started, log a walk before Sunday 25 February and we'll enter you in our free prize draw to win a Fitbit.
Sign up now at www.herefordwalk.org
Get Walking terms and conditions