Foster a child
Do you want to make a difference to a child's life? Register your interest and begin your incredible journey today.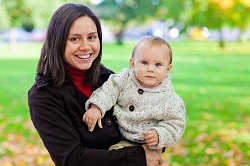 Fostering provides a family life for children and young adults of all ages who cannot live with their birth families.
Fostering doesn't just include long term placements, it can be short periods of time, emergency stays or weekends. Whichever way you wish to foster, it means everything to us and the children in our care. It can often be what gives them the start in life they deserve and a safe home where they are loved, can learn to be a child again and grow into the young person they want to be.
Do you meet the requirements to become a foster carer?
You must be over the age of 21 - there is no upper age limit, as long as you lead a healthy lifestyle you may apply
You don't need any qualifications to become a foster carer - your life experience with children and young people is equally as important
You can apply if you are single, married or living with a partner of either gender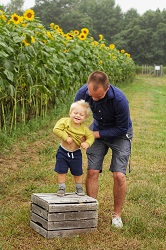 You will be expected to pass various statutory checks. Minor criminal offences may not affect your application so do not let this hold you back. We ask that you are open and honest throughout the assessment process.
We need more Herefordshire foster carers so that our children can be placed with local families that best reflect their background and culture and, wherever possible, are near to their own families, schools and communities.
Why foster for your local council?
Every week we hear from people who are curious about joining our register of foster carers. Here are a few reasons why we feel fostering for your local council beats fostering for an agency: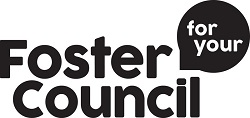 We can offer extensive training and require you to complete four training sessions a year at a minimum - this is at no cost to you
We will always attempt to place children with our own foster carers before approaching outside agencies
We don't profit from fostering - our sole purpose and commitment is to find the right loving carer for the children who need them
We value your time and experience and will offer you professional fees and allowances to cover all the essentials
What will we give back to you?
Fostering is an extremely rewarding career with some added benefits from us to you. We will ensure that you are fully trained and fully supported.
You will receive an excellent allowance that covers all costs. You will receive 100% discount on your Council Tax. We will allocate your own dedicated social worker to support you whenever needed. You will also be able to contact a 24-hour support line. We recognise the hard work of our foster carers and will provide an allowance of paid respite breaks. Your training will be held locally and at no cost to you.
You will also receive a paid membership to The Fostering Network, which comes with a long list of benefits including discounts on holidays, short breaks and top UK attractions.
Truth be Told film
There's no one better to tell you about fostering than the people who are currently caring for children. Truth be Told is a short film based on the true accounts of foster carers and their heartfelt experiences of fostering teenagers and sibling groups.
Come and meet the fostering team
Be amazing, be a foster carer
We are currently running both face to face as well as virtual information events for those who are interested in becoming a foster carer.
For our face to face events, just pop along to the venue listed and meet a member of the fostering team to find out more.
Friday 17 September at 10am - 12pm, Hereford Library
To book a place on a virtual event, please complete the form below with the date of the event you wish to attend, your name, email and contact number, or call us on 01432 383240.
Book a place on a virtual fostering information event
Could you care?
We are always looking for more amazing foster carers to give a loving home and family life to children that need it. Could you change a child's life?
If you are interested in fostering or know someone who is, submit our enquiry form or call us on 01432 383240.
What our carers say
"Hi, I'm Julie. I've been a foster carer with Herefordshire Council for over 20 years, providing a safe home for children and teenagers. Placements can be for just a couple of weeks or long term and Herefordshire Council provide all the training and support you need. Helping these young people to develop is really rewarding and you get a great sense of personal achievement. Fostering has added a new dimension to our family life - I would recommend it to anyone who feels they can make a difference." Julie Powell has been fostering for 20 years.
"I'm Sarah, I'm a foster carer for Herefordshire Council and have been for nine years. To watch the transformation of a little one's life and seeing them flourish, there really is nothing more rewarding. Herefordshire Council provide all the training and support we need. We've welcomed children of all ages into our home, some for short periods and some for up to seven years. Fostering has changed our lives, it has shaped us as a family. We would recommend fostering to anyone." Sarah Wixey has been fostering for nine years.
Carer stories - David and Michelle