We collect your recycling fortnightly using green wheeled bins. If your property is not suitable for wheeled bins we will provide clear plastic sacks for your recycling.
What you can put in your home recycling
Check the pictures below for what you should put in your recycling:
If you're not sure about an item, use our checker to find out if we can recycle it, which bin to use or where to take it.
Envirosort's own guide also shows - What you can put in your recycling bin or recycling sack
Yes please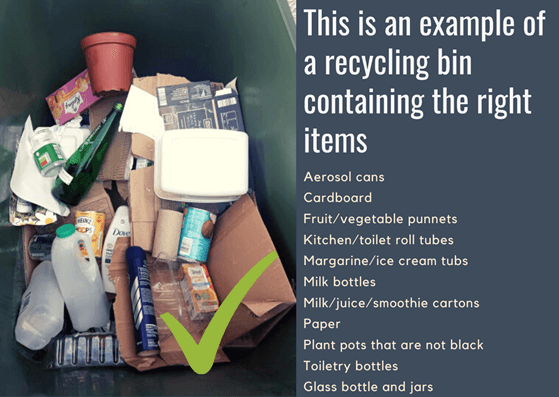 Make sure your recycling is:
Clean - a quick rinse under the tap to remove any residue will do
Loose in your green bin - please don't put it in a plastic bag and put the bag in your bin
No thanks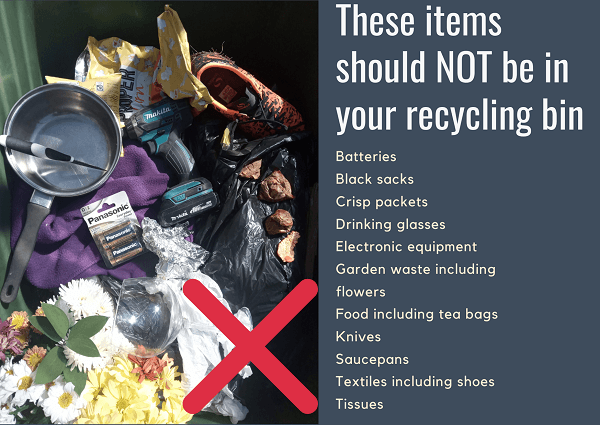 If you put any of the following items in your recycling bin it contaminates the bin load - and if emptied into the lorry can contaminate an entire lorry load. To avoid this, we will not empty any recycling bin which contains items we can't send to Envirosort, and we will tag the bins as contaminated.
Items that SHOULD NOT be put out for recycling collection