Graduate opportunities at Herefordshire Council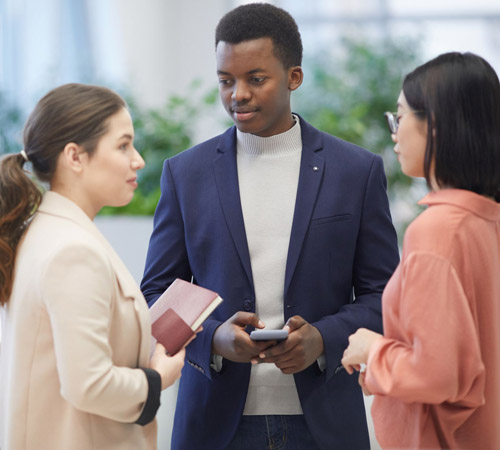 We are committed to nurturing and developing future talent and we also provide the opportunity to work for us as part of the National Graduate Development Programme (NGDP).
The NGDP is a two year programme for graduates who want to make a difference in local communities while commencing their management career in the public sector. It is managed by the Local Government Association.
Take a look at the National Graduate Development Programme website for further information.
We seek innovative, caring and talented individuals who want to bring their whole self to Herefordshire. We have an outstanding county of beautiful scenery, vibrant communities and have high aspirations for our workforce and residents – we call this the Spirit of Herefordshire.
Working flexibly is part of the package
Our colleagues provide an insight into our Flexible Futures programme and how it supports them.
Find out more about what it's like to work with us on our Working for Herefordshire Council pages.
Graduate support
We pride ourselves on warm welcomes, providing a robust induction programme, which includes a Director mentor from our Corporate Leadership Team for the duration of the placements, as well as access to coaching support.
We also offer a relocation package, to enable you to work and enjoy living in an area which has so much to offer.
Further information