Approved providers for direct payment support
The support services on this page have been approved by the council and can be helpful if you are arranging your own care, whether you fund it from your own money or receive a contribution from the council. You can compare prices and services and choose the service provider which best suits your needs. You do not have to buy from the services listed here, but these services have been through an approval process with the council, the services they provide are known to the council, and they have agreed to provide these services at the charges shown.
We've listed the support these providers can offer under the following main headings in each document:
Administration and financial management - for example, managing a payroll, managed accounts, PAYE, budgeting, record keeping
Recruitment and selection - support and help with all the arrangements and responsibilities that come with employing personal assistants or other staff
Support - with planning the best use of direct payments, paperwork, problem solving
General - other services offered by individual agencies
Contact a direct payment officer
If you need further help selecting a direct payment support service, please call 01432 260060 and ask to speak to one of our direct payment officers.
Compass

Penderels

Services for Independent Living (S4IL)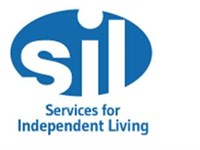 Fraud prevention privacy notice
If you request financial support from Herefordshire Council to pay for care, the personal information we collect from you will be shared with fraud prevention agencies who will use it to prevent fraud and money-laundering and to verify your identity. If fraud is detected, you could be refused certain services, finance, or employment. View further details of how your information will be used by us and these fraud prevention agencies, and your data protection rights, on our Fraud prevention privacy notice.