Time to bin your assumptions - Litter Innovation Fund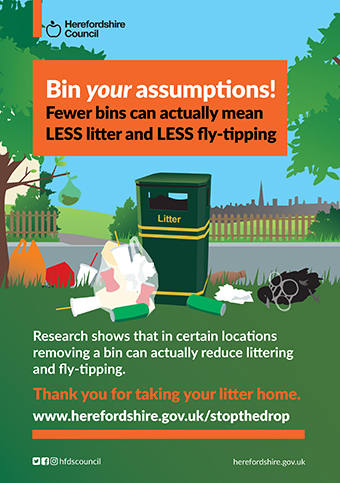 We were one of only 10 organisations to receive a grant from Waste and Resources Action Programme (WRAP) Litter Innovation Fund to deliver a research study to determine the impact of litter bin removal on various locations across Herefordshire.
We wanted to understand how public behaviour is affected by the removal of litter bins in 11 urban, rural and roadside locations and whether or not this has a positive impact on reducing litter incidents.
Results indicated that the removal of the bins reduced the total level of litter across all trial locations by 23.5% (136.5 kilograms).
Read the Litter Innovation Fund summary report.
All bins have now been replaced.