Museum Resource and Learning Centre
A treasure trove of art, archaeology, costumes, social history and natural science collections which can be explored through behind the scenes tours, inspiring education sessions and independent study.
Some of the Museum's extensive collections are available to search online.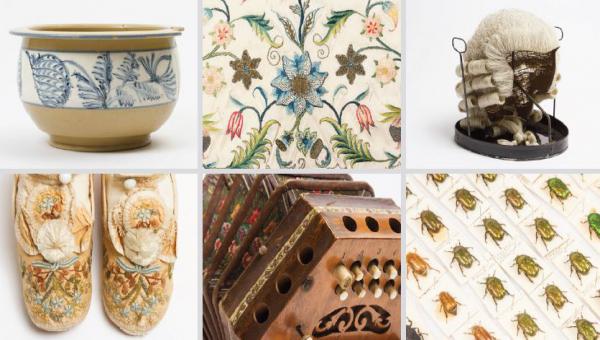 The Museum Resource and Learning Centre (MRLC) is the central climate-controlled storage facility for the county's museum collection.
Due to a major redevelopment of the Hereford Museum & Art Gallery 2023-2024/5, the museum collections enquiry desk is currently closed, and tours and research visits suspended.
Find out about our workshops and learning topics for schools
Contact
Museum Resource and Learning Centre
58 Friars Street
Hereford
HR4 0AS
Telephone: 01432 383383
Email: herefordmuseums@herefordshire.gov.uk
Inside Out
Herefordshire Museum Services' exciting new project that brings the hidden gems of its collections bursting into life for local people and visitors. Using digital technology objects will be seen in the communities where people live, work and visit. For more information call 01432 383383.
Great Place - Hidden Gems - Inside Out - Herefordshire Museum Service from Rural Media on Vimeo.