Exhibitions and events
Keep up to date with all our events
You can find the latest events, exhibitions and activities at all our museums in Hereford in our Events calendar. Select a location to find out what's happening there.
And follow Hereford Museum and Art Gallery on Facebook and Twitter, and the Black and White House Museum on Facebook and Twitter to keep right up to date with what's going on.
View virtual tours of some of our past exhibitions
Herefordshire Hoard Roadshow
See all the latest news on events .
Come along to one of our community events taking place throughout the county from May to July to find out more about the Herefordshire Hoard, a Viking treasure hoard found near Leominster in 2015
Come and meet costumed reenactors who will be on hand to tell you more about life as a Viking, and take part in hands on activities. There will also be a pop up display giving more information about the hoard and how you can help bring it home to Herefordshire.
Display of Viking treasures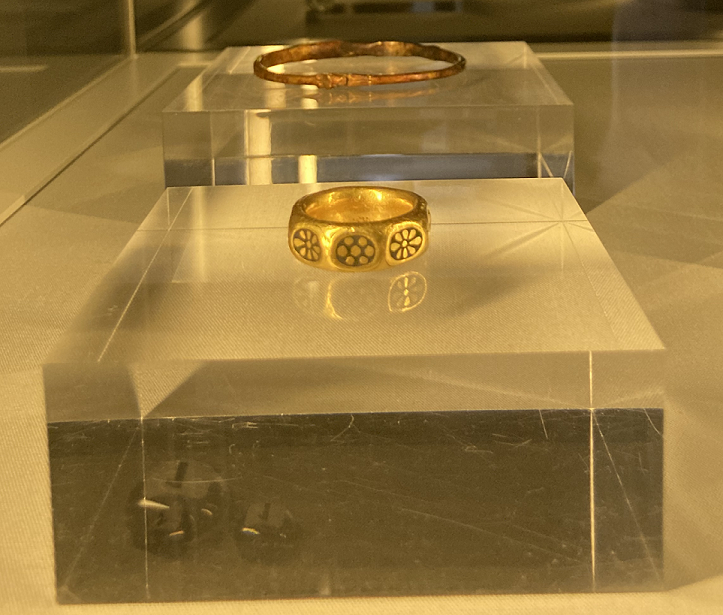 Items from the Viking treasure from the British Museum are on display at the Hereford Museum Resource and Learning Centre (MRLC). Discover much more about the treasure from hands-on activities and pop-up displays.
Viewing is also possible at the MRLC from 10.30am to 3.30pm on:
Talks
Due to the sell out talk on July 21 there is another opportunity to see Treasure Tales and Hidden Hoards

In this illustrated lecture, Peter Reavill, Herefordshire Archaeology, one of the principle archaeological investigators on the Herefordshire Hoard, explores the crime and explains why treasure is so important to our county's story. Refreshments are available at each talk, which last about an hour before the speakers take questions from the audience.
The Herefordshire Hoard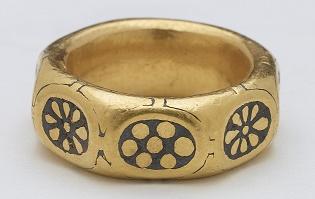 The Herefordshire Hoard is an Anglo-Saxon and Viking age hoard buried around 878. The items recovered to date include a gold arm bangle with beast head clasp, a magnificent pendant made from a rock crystal sphere encased within a gold decorative cage, a gold octagonal ring with black inlay, a silver ingot and twenty nine coins mostly of Alfred the Great of Wessex and Ceolwulf II of Mercia.
Visit the Herefordshire Hoard website to discover more about the story behind this fascinating treasure trove - and how you can help bring it home to Herefordshire.
How you can help
If you're as keen as we are to help return the hoard to the county in which it was found, please donate.