Exhibitions, events and virtual tours
Keep up to date with all our events
You can find all the latest events, exhibitions and activities at all our museums in Hereford in our news and events section.
Don't forget to follow Hereford Museum and Art Gallery on Facebook and Twitter, and the Black and White House Museum on Facebook and Twitter to keep up to date with all the latest on what's going on.
Ice Age Herefordshire virtual exhibition
From August to October 2020 we had an exhibition about the Ice Age in Herefordshire at the Museum and Art Gallery
This short film explores the exhibition and highlights some fascinating Ice Age facts. Discover King Arthur's Cave and the animals who lived there and learn how Herefordshire's landscape was shaped by the Ice Age.
The exhibition outlined changes in local landscapes and environments, with a particular focus on the creation of kettle holes, or 'Ice Age Ponds'. It was a National Lottery funded project with Herefordshire Wildlife Trust. There's more information about Ice Age Ponds on the Herefordshire Wildlife Trust website.
Ice Age Herefordshire was curated by Herefordshire Museum Service in collaboration with Museums Worcestershire, Hereford College of Art, Herefordshire Wildlife Trust, Herefordshire and Worcestershire Earth Heritage Trust, and Herefordshire Amphibian and Reptile Team, with funding from the National Lottery Heritage Fund.
Herefordshire Life Through a Lens virtual tour
This is an exhibition of photographic gems from the Derek Evans archive collection. Derek Evans was a Hereford photographer with an instinct for journalism - finding a story, covering it with stills or film, and selling it. He created an amazing archive of local imagery at his studio on the third floor of No.43 Broad Street, Hereford. Focusing on priceless scenes from Herefordshire Life from 1940s to 1970s, the exhibition gave people a chance to get up close to Derek's actual exhibition prints, many of which haven't been seen for over 50 years.
The exhibition was due to run from Saturday 8 February to Saturday 21 March 2020 but closed early due to the coronavirus outbreak. However, you can still enjoy a virtual tour of the exhibition and the accompanying exhibitions. You can see more of Derek Evans' photographs on the Herefordshire History website.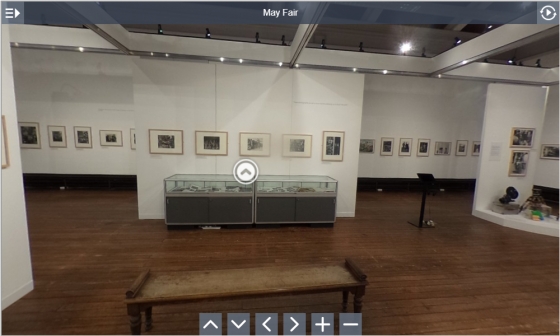 View the virtual tours of the Herefordshire Life Through a Lens exhibitions