Supporting you information
The King's Award for Voluntary Service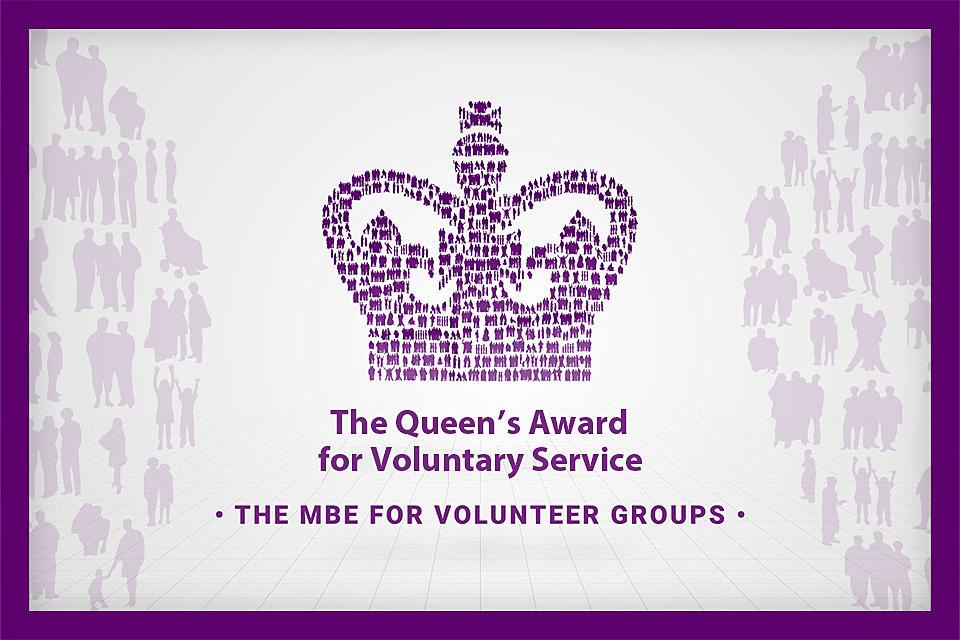 Any group undertaking volunteer work that provides a social, economic or environmental service to the local community in Herefordshire can be nominated for the award of The Kings Waard for Voluntary Service ( Previously known as The Queen's Award for Voluntary Service - QAVS).The KAVS is the highest award given to local volunteer groups in Herefordshire and across the UK to recognise outstanding work undertaken in Herefordshire and local communities. The Award recognises voluntary groups whose volunteer work and activity has both significantly benefited others, and that it is exceptional in nature. It was created in 2002 to celebrate the 50th Jubilee Anniversary of The Queen's Coronation. It is the MBE for volunteer groups. Anyone aware of a voluntary group, including people who benefit from the group's activities may make a nomination. Nominations should however not come from those who are paid staff members or are volunteers themselves.
How to nominate
Two letters of support from people independent of the group also need to be provided. Full details and guidance notes are available here.
Nominations should be completed online by mid-September, and the KAVS Awards are published the following year in the London Gazette on June 2

nd

, the anniversary of Her Majesty's coronation. The KAVS is a high-status award and the assessment is thorough and rigorous so as to maintain the value of and public respect for the Award. Each nomination is judged solely on merit.
Once the nomination has been completed and sent to London by mid-September, the KAVS office in London refers the application back to His Majesty's Lord-Lieutenant of Herefordshire for a report prepared by Local Assessors. The Assessors (normally 2 Deputy Lieutenants) visit the organisation and produce a confidential report for the HMLL.
HM Lord-Lieutenant considers the report and then sends it off for final consideration by an Awards Committee at the Department of Culture, Media and Sport. This Committee advises the Minister.
If successful, winners receive from His Majesty's Lord-Lieutenant of Herefordshire – a Signed certificate and a domed glass crystal. Two representatives are also invited to attend a Royal Reception at Buckingham Palace with other award winners from across the country.
Before completing the nomination, applicants are advised to contact the Lieutenancy Office - either by telephone 01432 260024 or email so we can provide initial advice and support.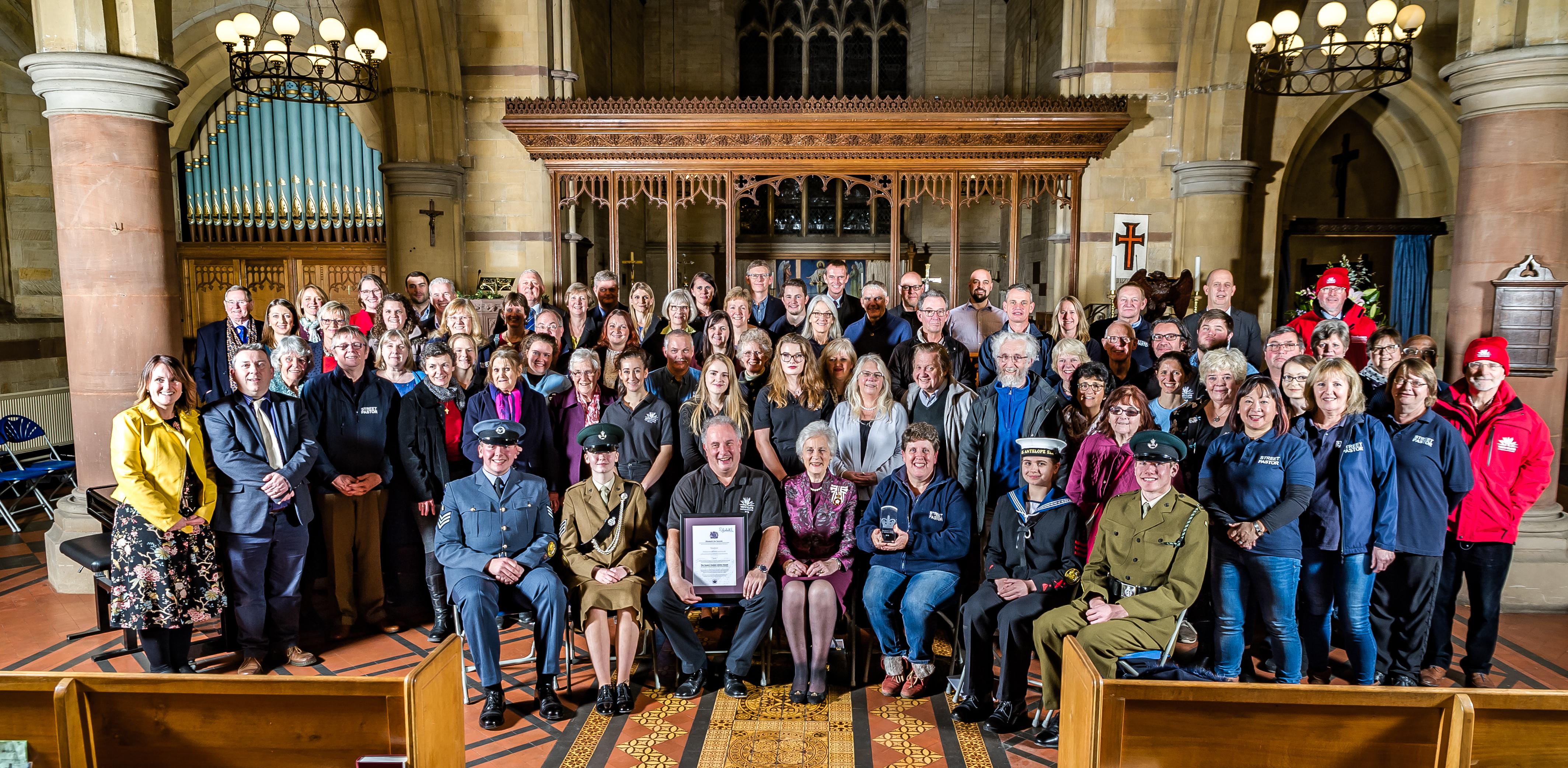 Winners of the Queen's Award for Voluntary Services
(Before the change of Monarch)
| | |
| --- | --- |
| Year | Charity |
| 2022 | Hereford Waterworks Museum |
| 2019 | Leominster in Bloom |
| 2019 | Eardisland Community Shop |
| 2019 | Luctonians Sports Club |
| 2018 | Pride in Pembridge |
| 2018 | Vennture |
| 2017 | Mortimer Country Stores |
| 2017 | The Cart Shed |
| 2016 | Yeleni Therapy and Support |
| 2015 | Bodenham Flood alleviation scheme |
| 2015 | Ross Juniors Football Club |
| 2015 | Hope Support Services Charity Ross |
| 2013 | Little Princess Trust |
| 2013 | Growing Point |
| 2012 | Dorstones Front Room |
| 2011 | The Bromyard Light Brigade |
| 2011 | Yarpole Community Shop Association Ltd |
| 2010 | Wye Amateur Boxing Club |
| 2010 | FC Phoenix Disability Development Group |
| 2005 | Newton Farm Community Association |
| 2005 | South Wye News |
| 2003 | St Michael's Hospice |