Gazebo hire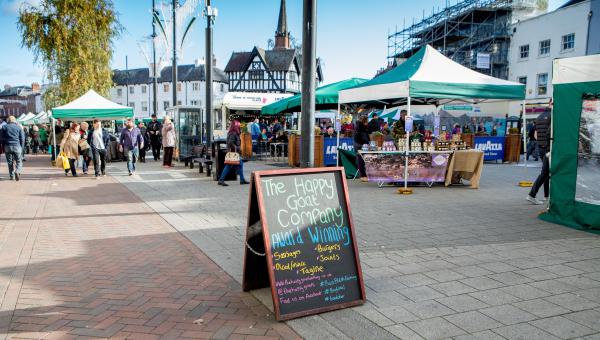 You can hire one or more of our professional gazebos for your event, display or function in town and city centres.
The gazebos are 3m x 3m, green and white heavy duty, unbranded structures. They are fully waterproof, and can come with weights, side sheets and gutters. They can be sited on hard or grassed surfaces. Prices include the hire of the gazebo, weights, side sheets and guttering as required. You will need to pay the hire charge and delivery/collection costs. There is no delivery charge for four gazebos or less to High Town, Hereford.
The charges for delivery and collection, which includes basic training on erecting and dismantling are:
Hereford city: £50
Market towns: £100
Other locations: price on application
If you would like us to set up and/or take down gazebos for you, we will charge an extra £3 per gazebo.
Hire charges (Monday to Friday)
1 to 10 gazebo - £30 each - per day
11 to 20 gazebo - £27 each - per day
20 + gazebo - £20 each - per day
Hire charges (weekend)
1 to 10 gazebo - £60 each - per weekend
11 to 20 gazebo - £54 each - per weekend
20 + gazebo - £40 each - per weekend
To hire a gazebo complete the request form or contact the market office on 01432 261934 or markets@herefordshire.gov.uk