Celebrating the Coronation of King Charles III

Celebrations
A weekend of celebrations has been announced to mark the Coronation of His Majesty The King and Her Majesty The Queen Consort.
The Coronation of His Majesty The King and Her Majesty The Queen Consort will take place at Westminster Abbey on Saturday 6 May 2023. The Service will be conducted by the Archbishop of Canterbury. As previously announced, the Service will reflect the Monarch's role today and look towards the future, while being rooted in longstanding traditions and pageantry.
Events
See what events are happening locally on our Talk Community directory or on the Coronation interactive map.
The Coronation Big Lunch, 6 to 8 May 2023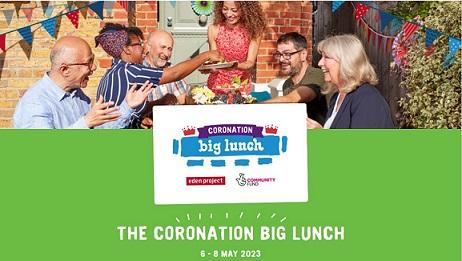 Neighbours and communities across the United Kingdom are invited to share food and fun together at Coronation Big Lunches on Sunday 7 May 2023, in a nationwide act of celebration and friendship. From a cup of tea with a neighbour to a street party, a Coronation Big Lunch brings the celebrations to your neighbourhood and is a great way to get to know your community a little better.
The Coronation Big Lunch will be overseen and organised by the Big Lunch team at the Eden Project. The Big Lunch is an idea from the Eden Project, made possible by The National Lottery, that brings millions of people together annually to boost community spirit, reduce loneliness and support charities and good causes. Her Majesty The Queen Consort has been Patron of the Big Lunch since 2013.
Thousands of events are expected to take place in every corner of the United Kingdom this May as people take to their streets, gardens, parks and community spaces to join the Coronation celebrations and mark this historic occasion.
Free downloadable resources are available online by the Big Lunch team, to help you and your community start your Coronation Big Lunch planning.
Holding a street party
There is the following guidance on holding a street party.
Local guidance
Please note applications must be received at least 6 weeks prior to the date of closure you require
National guidance
The Big Help Out - Monday 8 May 2023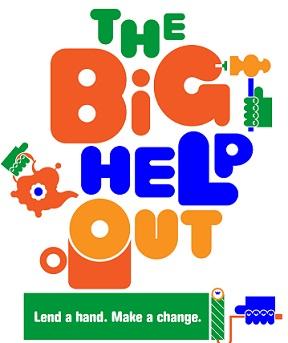 The Big Help Out will be held on Monday 8 May 2023 and is being organised by The Together Coalition and a wide range of partners such as The Scouts, the Royal Voluntary Service and faith groups from across the United Kingdom. The Big Help Out will highlight the positive impact volunteering has on communities across the nation.
In tribute to His Majesty The King's public service, The Big Help Out will encourage people to try volunteering for themselves and join the work being undertaken to support their local areas. The aim of The Big Help Out is to use volunteering to bring communities together and create a lasting volunteering legacy from the Coronation Weekend.
Find out more about how you can get involved on the Big Help Out website.