Back to school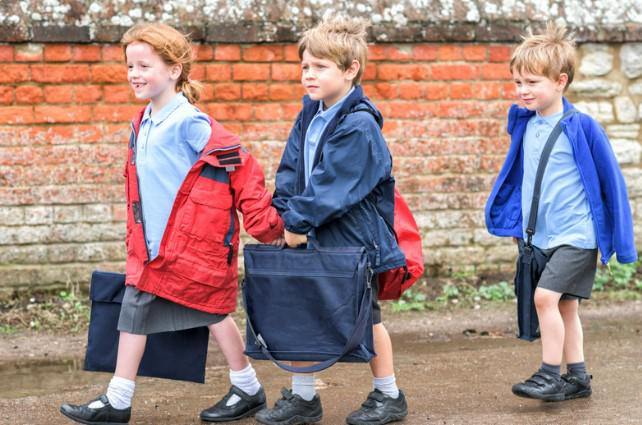 Starting school or going back after a break, no matter how old your children are, can feel difficult for children and young people. As a parent or carer, you can help them prepare.
Back to school tips
We have some great advice from Action for children.
Ask how they're feeling
Talking about returning to school with your child can help them to understand how they feel.
Even if your child doesn't seem too worried, it's important to ask how they feel about returning to school. If they are worried, ask them what they feel anxious about. It's easier for you to support them if they have a particular concern. Reassure them it's OK to have these worries and praise them for sharing them with you.
Worries, anxious thoughts or anxiety can happen if your child feels out of control. It helps to find things they can control and start from there.
Ask what they will miss about not being at home. Are they worried they won't get to spend as much time with you? Reassure them and continue to make time for this once school goes back. You can also read advice on separation anxiety.
Talk to the teacher about any concerns so they're better prepared to support your child.
Manage your own worries
If you're worried about your child going to school, make sure you are taking care of your own mental health.
Read advice on parental burnout
You can also talk to someone in your support network. They may be having the same concerns.
Be positive when dropping off your child, even if you're not feeling your best. If you can, hide any worries as your child will pick up on these.
Make a plan
Make sure your child is getting enough sleep. Read advice on getting your child back into a sleep routine before they go back to school.
Plan for your new morning routine together, and try this in the run up to school starting.
Make sure there's time for breakfast, getting dressed and getting out the door. Can you make the school routine more enjoyable? For example, try making a morning playlist. Pack school bags in advance; it's one less thing to think about on the day. Plan your journey. You can practise this with your child before the first day. Children who have to get to school by themselves might be particularly nervous.
Managing anxiety
Anxious feelings can be overwhelming or even cause panic attacks. Suggest your child makes a list of feel good activities to do when they're having a bad day.
They could also make a soothing box to fill with items they like the look, smell, touch or taste of.
Help your child look forward to school
Your child will also have things to look forward to. These might include:
Seeing their friends again
Having renewed independence (taking themselves to and from school)
Their favourite subject and/or teacher
Getting back into a routine
If your children have not have seen their friends during the break, it can help to arrange a meet up beforehand.
If your child doesn't want to go to school
If your child is still extremely anxious, read advice for when your child is refusing to go to school.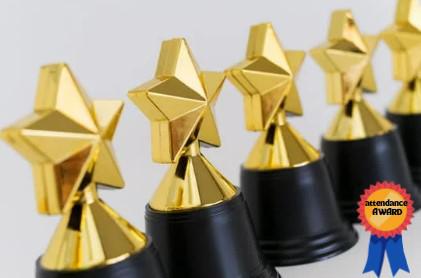 Attendance is so important
Achieve amazing attendance! Did you know that….?
Pupils with the highest attainment at the end of key stage 2 and key stage 4 have higher rates of attendance over the key stage compared to those with the lowest attainment.
That children who missed the second, third and fourth day of a new term were predicted an overall absence of almost 45%, or 31 days across the term, significantly more than their peers who attended those first few days.
Top tips to improve attendance and punctuality
Running late? Just get to school as soon as you can - better late than never - let the school know with a phone call if possible.
Make doctors and dentists appointments during the school holidays or after school. If you can only make an appointment during the school day, make it for the afternoon and bring your child into school first to get the correct mark in the register. If possible, your child should return to school after their appointment.
Teach your child good hygiene - regular hand washing and using a tissue will help prevent them picking up or passing on bugs that lead to absence due to illness.
Avoid taking your child out of school during term time and remember your child is not automatically entitled to any leave. The Local Authority may issue you a penalty notice if you continue with leave that is not authorised by the school.
What absences are not authorised?
Certain types of absence will be marked as unauthorised. Unless there are exceptional circumstances, agreed by the headteacher, time off for holidays is always unauthorised.
Absences where the parents haven't given the school a reason are also recorded as unauthorised.
If your child is late to school and the registers have closed, they will be marked as an unauthorised absence, even if they turn up later in the day.
What happens if your child's absence is not authorised?
As a parent it's your responsibility to make sure your child is at school, unless you are home educating them.
If your child doesn't go to school and you haven't phoned in your notification, you'll be contacted by the school to find out why they're absent.
If your child is persistently absent, you will be contacted by the school's attendance officer and support will be offered which may include an Early Help Assessment.
They will discuss your child's attendance with you, and help you come up with a plan to make sure they get to school.
The emphasis should be on providing support to help you improve your child's attendance.
You may be asked to sign a parenting contract: a voluntary written agreement stating that you will work with the council and/or school to improve your child's attendance.
Ultimately, if your child continues to miss school, legal action can be taken. Consequences include a parenting order compelling you to do what the court says to improve your child's attendance; a fine of £60, rising to £120 if you don't pay within 21 days; and prosecution, which could lead to a community service order, a fine of up to £2,500, or a custodial sentence of up to three months.
What to do if your child is ill
If your child is too ill to go to school, you must phone them in sick on the morning of the first day of absence.
If the school disputes the authenticity of their illness, they could ask you for medical evidence such as a doctor's note, an appointment card or a copy of their prescription.
Some children miss long or recurrent periods of school due to health issues. In this case, the council is responsible for finding them a suitable education.
How long should your child stay off school with an illness?
The NHS gives the following advice on how long children should stay off school if they're unwell.
Illness
Guidance

Coronavirus (symptoms
or a positive
test)

Follow current Government and NHS guidance on isolation and testing. This can differ between Wales, England, Scotland and Ireland.
Vomiting or diarrhoea
48 hours after the symptoms have stopped
Chickenpox
When all the spots have crusted over – usually five days after they first appeared
Impetigo
48 hours after starting prescription medication, or when the patches have crusted over if they aren't taking medication
Scarlet fever
24 hours after starting antibiotics, or two weeks after the symptoms start, if they aren't taking medication
Hand, foot and mouth
As long as your child is feeling unwell – there's no need to wait until the blisters heal
Measles
At least four days after the rash develops
Scabies
24 hours after the first treatment
Shingles
When the last blister has scabbed – usually 10 to 14 days after they first appear
Flu
Five days
There's no need for your child to stay off school with these conditions, unless they're feeling unwell:
Slapped cheek
Headlice
Coughs and colds
Threadworms
Ringworm
Verrucas (although your child should cover them with a plaster for PE and swimming)