A local man has been found guilty of failing in his duty of care when disposing of a shed full of waste.
On Monday 17 October 2022, Hereford magistrates heard how in November 2021, officers of the Council's Community Protection team responded to complaints of a fly tip which had appeared on Ginhall Lane, Leominster.
Officers searched the waste, which consisted of 8-10 bags of general waste, cardboard, a suitcase and a pushchair and found evidence which led them to Mr Wayne Lock (23), of Foster Crescent, Leominster.
Lock admitted that he had inherited the shed full of waste from the previous tenant of his property who had paid him £120 to dispose of it. He claimed to have paid somebody who advertised a waste collection service on the social media platform Snapchat to take the waste away, but could not retrieve any messages due to Snapchat automatically deleting viewed messages. Lock was unable to provide any further information about the alleged waste collector or provide a waste transfer note, which meant the transaction could not be traced.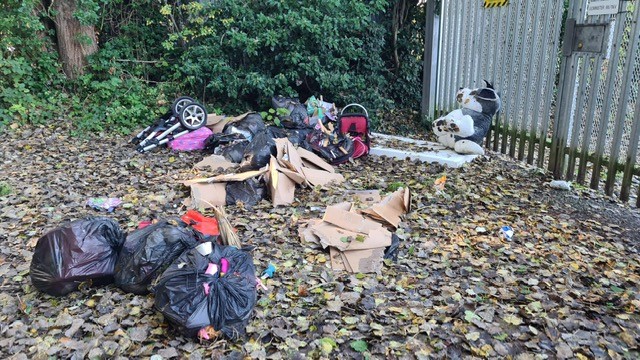 Lock was fined £270, ordered to pay costs of £1,000 and a victim surcharge of £34.
Marc Willimont, the Council's Head of Public Protection, said: "Fly tipping is an unsightly, dangerous and illegal practice, and Council Officers will pursue those responsible. This case shows that if you do not dispose of your waste properly, and obtain paperwork to prove that you have done so, you leave yourself open to prosecution.

"The maximum penalty for fly-tipping is a £50,000 fine and up to five years imprisonment, so it really isn't worth it."
Our community protection team will investigate unlawful waste disposal and fly-tipping cases reported via the council's website or by calling 01432 261761.
Visit herefordshire.gov.uk/recycling for information about responsible waste disposal.