Marches Renewable Energy Project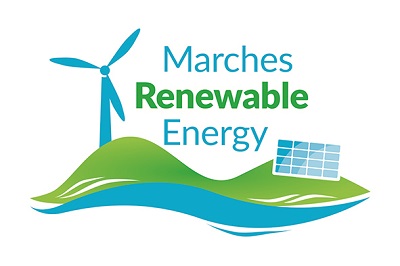 Applications for this grant scheme are now closed.
Case studies
These case studies are for some of our installations or you can view all the installations on the interactive map at the bottom of the page.
About the project
The Marches Renewable Energy Project (MarRE) has more than achieved its targets by supporting the installation of over 2.3 megawatts of new renewable energy generation capacity and an annual decrease of 563 tonnes of carbon dioxide. That's enough additional green energy to power almost 1,500 homes!
The MarRE Scheme, which ran from June 2019, helped over 50 businesses, community organisations, education institutions and small local councils across Herefordshire, Shropshire and Telford & Wrekin with a 50 per cent grant towards installing renewable energy technologies at their premises. Grants totalling almost £950,000 were awarded.
Grants were made for a range of renewable technologies. While the vast majority of projects installed were for solar panels, air-source heat pumps and battery storage were also installed. A grant was even delivered for a river source heat pump.
The scheme was managed by Herefordshire Council in partnership with Shropshire and Telford & Wrekin councils supported by the Marches Local Enterprise Partnership.
Map of installations
On this map you can view the profiles of all the renewable installations that were supported and links to case studies.