Natural Flood Management grant
Herefordshire Natural Flood Management (NFM) construction grant scheme
The Herefordshire Natural Flood Management (NFM) Project aims to reduce flood risk to local communities, as well as improve water quality and enhance biodiversity, using natural flood management processes.
The NFM construction grant scheme has been designed to provide the necessary funding to help support landowners and farmers within the projects priority sub-catchments (shown in the map below and in the detailed catchment maps) to alter their land and water management practices to slow the flow of water and reduce flood risk to downstream communities.
Options for the following measures are eligible for funding:
Soil management
Over winter cover
In field water retention
In channel water retention
Fencing
Trackway
Tree planting
Landowner innovation
How to apply
The NFM construction grant scheme has re-launched for new NFM projects until March 2027.
Further details about the measures and the contribution and grant rates are in the grant scheme guide.
Apply for the NFM construction grant
A new consenting flowchart is available which details the required procedures and possible approvals for NFM measures such as the requirement for planning permission and other statutory approvals. You can request a copy by emailing the Natural Flood Management Project Officer at NFM@herefordshire.gov.uk
Map showing Herefordshire Natural Flood Management catchments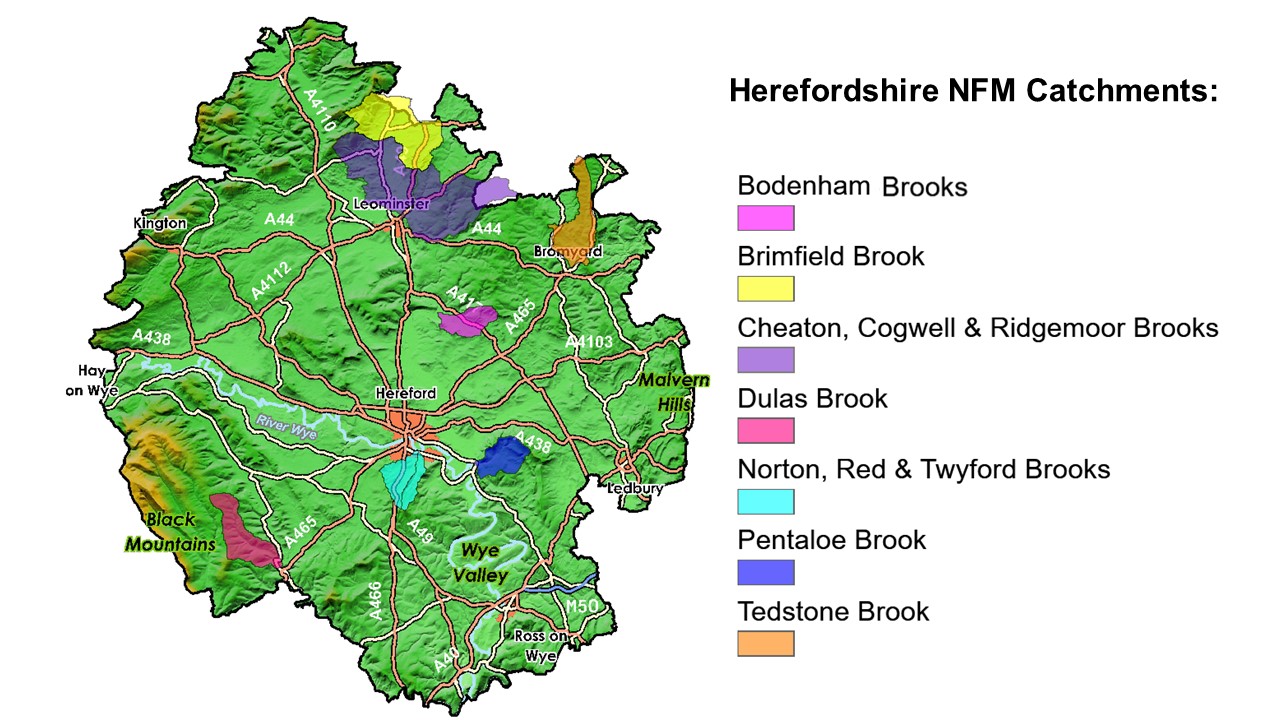 Catchment maps
Further information
If you have any queries about the grant please contact the Natural Flood Management Project Officer on 01432 260739 or email NFM@herefordshire.gov.uk