Sustainable energy in public buildings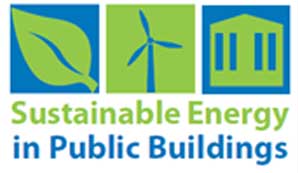 Herefordshire Council is the lead authority on the Marches-wide Sustainable Energy in Public Buildings Programme (2017-2020).
Capital grant is currently available to local authorities within the Herefordshire, Shropshire and Telford and Wrekin areas, to enhance the energy efficiency of public buildings with innovative and supporting solutions.
The funding offers energy assessments, capital and project support for the installation of innovative and supporting energy efficiency measures in public buildings. Eligible projects can then apply for a capital contribution to cover up to 50-60 percent of an energy efficiency project as outlined by the assessment report.
The European Regional Development Fund (ERDF) was established by the European Union. It helps local areas stimulate their economic development by investing in projects which will support innovation, businesses, create jobs and local community regenerations.
For more information visit the European Structural and Investment Funds Growth programme microsite.
The project is well underway and you can see the case studies for our first installations below: