School holidays activities and food programme grant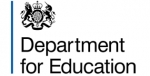 Herefordshire Council are looking for groups or organisations who work with children and young people to assist us in delivering our school holidays activities and food programme across Herefordshire during the 2021 summer holidays.
Children from disadvantaged families are more likely to experience 'unhealthy holidays' in terms of nutrition and physical health and more likely to experience social isolation. Using funding provided by the government we are looking to set up a range of free holiday clubs across the county to help us tackle this issue.
The funding will ensure that over 3,400 Herefordshire children and young people who receive benefits related free school meals, are offered the opportunity to take part in creative and sporting activities during the summer holidays and receive a free healthy lunch during the sessions.
The aim of our summer holidays activities and food programme
The aim of the programme is to deliver a total of 64 hours provision, used flexibly (for example, four hours over four days a week) for four weeks of the summer holiday or shorter sessions over six weeks of the summer holiday. All children attending the activity sessions will be offered a free healthy lunch.
What we need activity providers to be able to do
To be able to run these summer activities we need your experience and resource as a provider. Before you can apply to be part of this exciting scheme we will need you to be able to:
Provide a plan of stimulating and enriching activities and resources for children including those with Special Educational Needs, physical and hidden disability
Follow School Food standards offering at least one meal a day such as breakfast, lunch or tea (external food provider can be sourced if required)
Provide evidence of required accredited qualifications
Evaluate the success of the scheme
Be an enthusiastic community champion who is passionate about co-ordinating inclusive, fun and enriching activities with the desire to enable children from low income families to take part in opportunities for all for children and young people
Who can apply
Community groups, faith groups, charity and voluntary sector, community Interest companies
Organisation or groups that can offer a new bespoke provision to children and young people in Herefordshire
Organisation or groups who are part of already existing holiday provision in the area
Food providers
A mixed arrangement depending on the local supply and demand for provision
How to apply
Before making your application, download and read the information pack, which contains full details of the programme.
If you have any questions, please get in touch using the details below.
Then complete the online form before the deadline of 12pm on Monday 14 June 2021.
Apply for grant funding to provide HAF programme 2021
What happens next
Submitted applications will be reviewed against the HAF programme criteria by the grants panel on Friday 11 June. We will inform all applicants of the outcome during the week commencing 14 June. If we require more information you will be contacted by a member of the HAF team.
Offer conditions will be sent out to successful applicants. On return of the signed agreement and condition offer 50% of the grant allocation will be awarded during the week commencing 28 June 2021.