The Queen's Platinum Jubilee 2022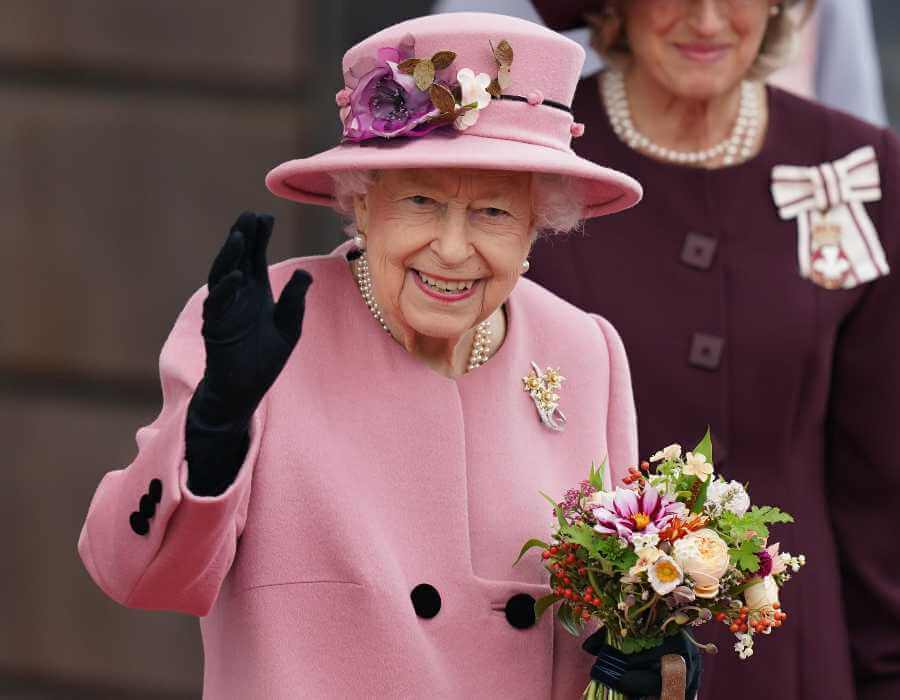 Credit Jacob King/PA Wire/PA Images.
Celebrations
On 6 February this year Her Majesty The Queen became the first British Monarch to celebrate a Platinum Jubilee, marking 70 years of service to the people of the United Kingdom, the Realms and the Commonwealth.
To celebrate this unprecedented anniversary, events and initiatives will take place throughout the year, culminating in a four day UK bank holiday weekend from Thursday 2 June to Sunday 5 June.
The bank holiday will provide an opportunity for communities and people throughout the United Kingdom to come together to celebrate the historic milestone.
The four days of celebration will include public events and community activities, as well as national moments of reflection on The Queen's 70 years of service.
You can also get involved with planting a tree for The Queen's Green Canopy which will create a lasting reminder of The Queen's Jubilee. The Queen's private estates will also join in with special Jubilee themed events offering more opportunities for members of the public to celebrate the historic milestone.
Search for events happening around the country. You can also submit your event to be added to the map.
Follow #Platinum Jubilee and/or #HM70 on social media for more information.
Beacons
The Queen's Platinum Jubilee Beacons are a major part of the celebrations.
Find out where the Jubilee Beacons are being lit in Herefordshire
There is a Guide to The Queen's Platinum Jubilee Beacons which will continue to be updated at the end of each month through to 30 May 2022, as more communities, organisations, charities, councils, local authorities, farms, country estates, historic houses, voluntary groups and individuals agree to take part.
For more information you can read the letter from Bruno Peek LVO OBE OPR, Pageantmaster,The Queen's Platinum Jubilee Beacons (pdf).
The Big Jubilee Lunch, 2 - 5 June 2022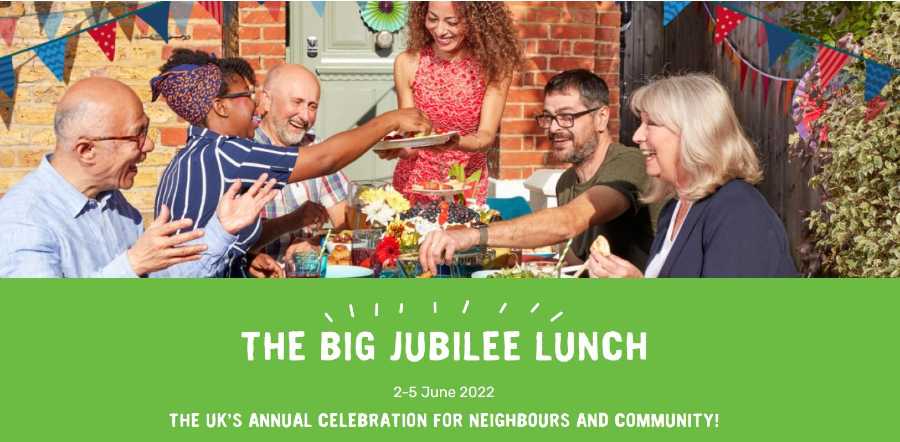 Eden Project image
Every year since the idea began in 2009 The Big Lunch has encouraged communities to celebrate their connections and get to know each other a little bit better, coming together in a spirit of fun and friendship. In 2022 The Big Lunch will bring the Jubilee celebrations into the heart of every community.
We, and the Herefordshire Lieutenancy are encouraging residents to throw a street party to celebrate the The Queen's Big Jubilee Lunch.
People are invited to share friendship, food and fun with neighbours as part of the Platinum Jubilee celebrations. A Big Jubilee Lunch can be big or small - street party or picnic, tea and cake or a garden barbecue.
The Big Jubilee Lunch website provides tips and ideas for hosting an event. Over 1,400 people have registered to host Big Jubilee Lunches so far, with events being planned across the length and breadth of the country.
Share your pictures
Why not submit one of your Platinum Jubilee celebration pictures to our Let us see your Jubilee project.
Guidance on holding a street party
Local guidance
Please note applications must be received at least 6 weeks prior to the date of closure you require
National guidance