Hereford May Fair 900 celebrations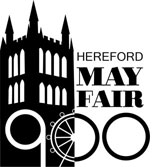 Programme of celebrations and events from April to August 2021
Follow us on Twitter #MayFair900 for the latest details and related listings.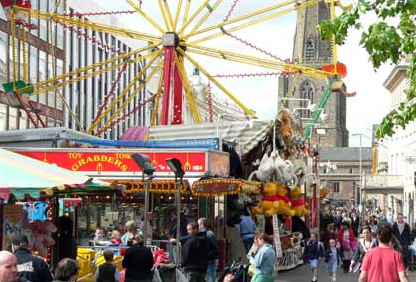 1 April – 31 August 2021 Event: May Fair 900 trail around the city
A virtual trail around the city will guide residents and visitors around key May Fair locations. Download the trail on the Love Exploring app.or at Hereford City Council.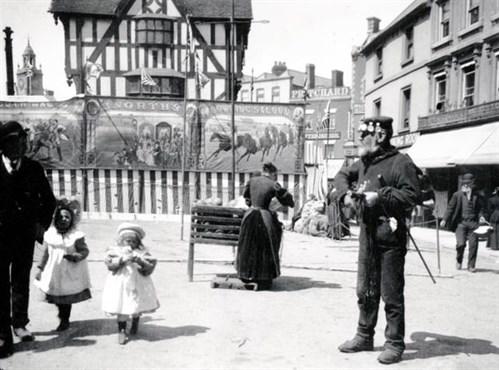 May Fair 900: a virtual exhibition from Hereford Museum and Art Gallery
Celebrating 900 years of Hereford May Fair, the oldest surviving chartered fair in Britain. Historical fairground memorabilia and photographs, archive footage and stories of all the fun of the fair.
This virtual exhibition has been created by Catcher Media in partnership with Herefordshire Museum Service. Available until 31 August 2021.
View a virtual tour of the May Fair 900 exhibition
Commemoration of the Granting of the 1121 Charter
A filmed presentation briefly telling the story of the fair from the granting of its charter 900 years ago - involving the Lord Lieutenant, Bishop, Mayor and Showmen's Guild. The successors of those involved since the start read from the documents prepared by the fair's founders and runners, with images old and new illustrating the tale. Watch the film below.
Hereford May Fair: celebrating Britain's oldest fair
Researched and written by Graham Downie, this illustrated booklet explores how the May Fair has been seen by photographers over the last 140 years. Published by The Fairground Association of Great Britain with the support of The Showmen's Guild of Great Britain. For sale at Hereford Museum & Art Gallery; the Black & White House Museum; Hereford Cathedral; Herefordshire Archive & Records Centre; The Waterworks Museum, Hereford; Apple Store Gallery; Hereford Tourist Information Centre.
High Town Banners
Four beautiful banners celebrating an amazing 900 years of Hereford's May Fair. Designed by Catcher Media and as emphatically colourful as the May fair itself, the banners feature stunning images old and new. Contemporary photographs by Emma Drabble (from Herefordshire Life Through A Lens) and archive photographs (1950-1970s) Derek Evans Studio Archive courtesy of HARC (1900-30) Courtesy of the Herefordshire Museum Service.
Add your photos to the May Fair Image Archive
Did you know you can submit your own photographs of the May Fair to the Herefordshire History website? Uploading your photographs and documents couldn't be easier.
Visit Herefordshire History to add to our ever growing archive of photographs, newspapers, documents and more. The May Fair images will be showcased in their own dedicated collection Herefordshire History archive mayfair900, showing the heart-stopping rides, side-shows, food stalls, behind the scenes hard work and ancient ceremonies that form the street extravaganza which is Hereford's May Fair.