Museum Schools Service
Herefordshire Museum Service offers unique and inspirational resources and experiences to support pupils' critical thinking and creative learning. Our museum resources for schools enrich learning and inspire curiosity and wonder in pupils of all abilities and backgrounds. Using our networks, we can also signpost you to resources offered by other cultural organisations. Please send us your enquiry.
Topics
Explore what we offer by topic. Links to workshops and museum visits take you to information about these resources on other pages. Please use your browser back button to return to this page.
Call 01432 383383 or
Email to enquire about resources
List of topics
---
Anglo-Saxons
---
Art
---
Brian Hatton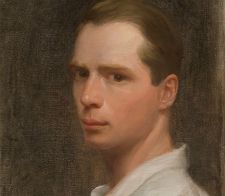 Brian Hatton (1887 - 1916) websites
Brian Hatton - website
Explores the world of Brian Hatton, a talented young Herefordshire artist who lost his life in World War 1. He painted and drew scenes around his home in Broomy Hill, Hereford. He loved the countryside, its people and animals. Drawings in the gallery go back to his earliest work of a duck, which he drew when he was two years old.
Herefordshire museums and galleries - museum collections search - search under fine art and name (Brian Hatton)
Connects to on-line collections of Herefordshire Museum Service. There are more of Brian Hatton's works on this website.
Use Brian's work as an inspiration for art, local history, local people, topic-based work, WW1.
---
Britain in the 20
th

century
---
Costume
---
Great Fire of London
---
Houses and homes
---
Local history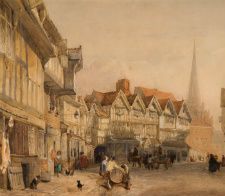 ---
Local people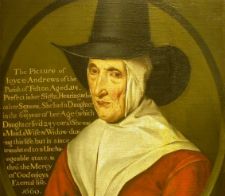 Brian Hatton gallery - visit
Brian Hatton - see also Brian Hatton topic
Joyce Andrews of Felton - display
Dr Cyril Francis - display
Dr Cyril Francis - website
Alfred Watkins - display
James Postans - display
Frank Oz - website
Local people - displays and websites
Joyce Andrews of Felton - 17th Century
Free resource at Hereford Museum
This magnificent oil painting shows a lady called Joyce Andrews of Felton. It was painted in 1660. Writing on the painting tells us that she lived to the age of 114 and that she had a baby in her 60th year.
Dr Cyril Francis (1883-1975)
Free display at Hereford Museum
Dr Cyril Francis was a Herefordshire doctor who used a pony and trap to travel to see his patients. He was a practising doctor in the 1950s and 1960s. This display includes a stuffed pony he owned as well as doctor's paraphernalia. The pony was not one of the ponies that drew his trap however.
Alfred Watkins (1855 -1935)
Free display at Hereford Museum
Alfred Watkins was a Herefordshire business man who ran a flour mill, a hotel and a brewery. He was a respected photographer and invented a photographic exposure meter called The Watkins bee meter. He probably gave this name to his new meter because he was also a keen bee keeper. There is a small bee-keeping display in Hereford museum.
James Postan - 19th century
Free display at Hereford Museum
James Postans' name lives on in Herefordshire lore as the man who captured an 8ft sturgeon in the River Wye at The Weir in 1846, with nothing more than a penknife . There are no known pictures of James but the sturgeon he caught is on display in Hereford Museum and there is a commemorative horn beaker engraved with a picture of the sturgeon, also on display at Hereford Museum.
Frank Oz (1944 - present)
Frank Oz is an actor who was born in Hereford. He was the voice of Miss Piggy and Fozzy Bear in The Muppet Show and also the voice of Yoda in the Star Wars films.
---
Materials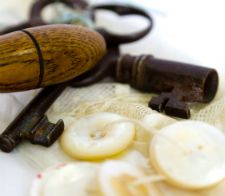 ---
May Fair
---
Prehistory
---
Toys
---
Tudors and Stuarts
---
Victorians
---
Vikings
Herefordshire through Time - Vikings - website
Did you know that Vikings came to Herefordshire? This link has an entry from the Anglo-Saxon chronicle about Vikings in Herefordshire. Why not create a classroom drama recreating the event?
Viking ships - website
Need help recreating a Viking drama based on Viking incursions into Herefordshire? Use this BBC website or Google The Ardre Stone, The Stenkyrka Stone, The Halla Bora Stone, The Klinte stone, The Stora Hammer stone, The Gotland rune stone for images of Viking ships and warriors.
World War 1
World War 2
---