Herefordshire Skills Show returns for 2023

Update 18 Sept 2023
Unfortunately due to unforeseen circumstances we are having to postpone the Herefordshire Skills Show until a date in February 2024. Thank you to everyone that has shown their support.
We will be contacting those that were attending with new dates as soon as they are confirmed.
If you would like to register your interest for the new dates then please do get in touch.
We will see you in 2024!
---
Hereford Racecourse on Wednesday 4 October 2023, 11am* to 7pm
Following the success of the Herefordshire Skills Show, in 2019, we are pleased to announce the much anticipated return of our next event.
It promises to be bigger and better than before, showcasing employers, employment and apprenticeship opportunities across the area and it is completely free to attend.
Young people will be able to try hands-on activities on the day and gain a better understanding of employment opportunities to support them in making informed decisions about their careers.
The Skills Show is aimed at schools (Years 10 and up) but will also be open to the public from 4pm to 7pm. Attendees will be able to receive expert advice and guidance from local businesses and training providers, have 'hands on' practical experience at over 50 stands and have one to one conversations with employers, current apprentices and further education and training providers. Representatives will provide advice and guidance on all education and training and career development opportunities available across the county including apprenticeships, supported internships, workplace training etc. all with a real focus on actual and available jobs. It is completely free for visitors of all ages to attend.
* The show will be open from 10am to give students with additional needs the opportunity to engage with exhibitors in a quieter environment. This session was a great success in 2019. Find out more about the venue and accessibility.
Information for schools Information for employers
We hope you will support this invaluable prospect for the continued development of opportunities for our young people of Herefordshire and assist to establish the event as an annual event for future years to come.
In 2019, as the first event of its kind in Herefordshire the show far exceeded expectations with over 45 exhibitors and 600 visitors!
Testimonials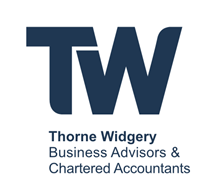 Hannah Forsbrook - Sales and Marketing Manager at Thorne Widgery.
Thorne Widgery takes great pleasure and pride in attending the Skills Show and other similar events. It's important to demonstrate how the Thorne Widgery Team, invest and develop future talent. Shows like these, open the eyes of young people who are at the stages of exploring their chosen future career. We welcome trainees to the Company through the apprenticeship route, from school, sixth form and university. Please come and chat to us, the team will be delighted to meet you.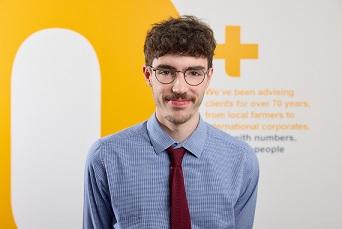 Thorne Widgery Apprentice, Harvey Lewis, who will be at the show.
From starting here, straight from school, as an AAT Level 2 Apprentice, my experience has been amazing so far. I wasn't sure what to expect coming from Year 11: how difficult would it be? How different would it be from school? I can confidently say everyone at Thorne Widgery has welcomed me and have looked after me; helping me in the world of accountancy.

One of the massive benefits I've found from doing an apprenticeship with Thorne Widgery is the life skills I learnt and the experience I gained at the same time. I felt like I am constantly learning every day and how it will greatly benefit me in the future.

Fast forward 6 years I finished my ACCA qualification in January 2023 and am still with the company!

Overall my experience was brilliant. I learnt a lot about the working environment and how to interact with clients which I have never experienced before. I am very thankful for TW and have loved every second of it. I am proud to say I was an apprentice at Thorne Widgery.
---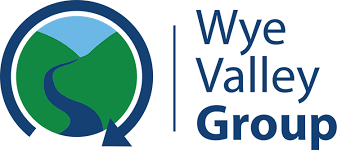 Gavin Pettigrew - Group Quality Manager at Wye Valley Group
At the Wye Valley Group we are servicing the construction industry as a major demolition, waste management, recycling, aggregate supply and reclamation business operating nationally. Although we already have over a 99% recycling rate with less than 1% going to landfill, we are continually seeking new and innovative methods to recycle and reuse options for our materials.

The heart of achieving this is our people and it is crucial we use the skills and enthusiasm of the next generation of employees that recognise the need to protect the environment in which we live and work. Through apprenticeships, NVQ programmes, further education and professional qualifications we encourage our employees to develop themselves and subsequently the business, to address the urgent challenges of our time.