Former music venue site re-opens to support the NHS through the coronavirus outbreak
The site of a former Herefordshire music venue that has hosted some of best known bands in the 60s has been brought back into use by Herefordshire Council and is now open as a care and rehabilitation facility for health and social care admissions.

Owned and managed by the council, the 22 bed unit at Redhill has undergone a complete refurbishment to the highest standard. The Hillside Centre will provide patient care and rehabilitation services to some of the county's most vulnerable residents and will help to relieve the pressure on the NHS during the current Covid-19 pandemic.

The Hillside site has a sentimental attachment for many local residents due to its musical history. Before being rebuilt as an NHS community hospital, it was once home to the 'Hillside Ballroom' which hosted some of the music industry's well known faces during the 60s, including the Rolling Stones, The Who, The Kinks, Jerry Lee Lewis and Status Quo. Cult star, Screaming Lord Sutch, is also known to have made a lasting impression with his performance at Hillside, long before he formed the Monster Raving Loony party.

Bringing the building back into use as a care facility is just the first positive step for the future of Hillside, as the council continues to explore further redevelopment options for the centre.

The council is looking to create a specialist facility that focuses on long term care for older members of the community who are living with aged related conditions, including individuals diagnosed with dementia. The project also includes plans for a sensory garden for dementia patients, in memory of the popular Herefordshire councillor and Greyfriars GP, Dr Robin Andrews, who lost his battle with cancer in 2001.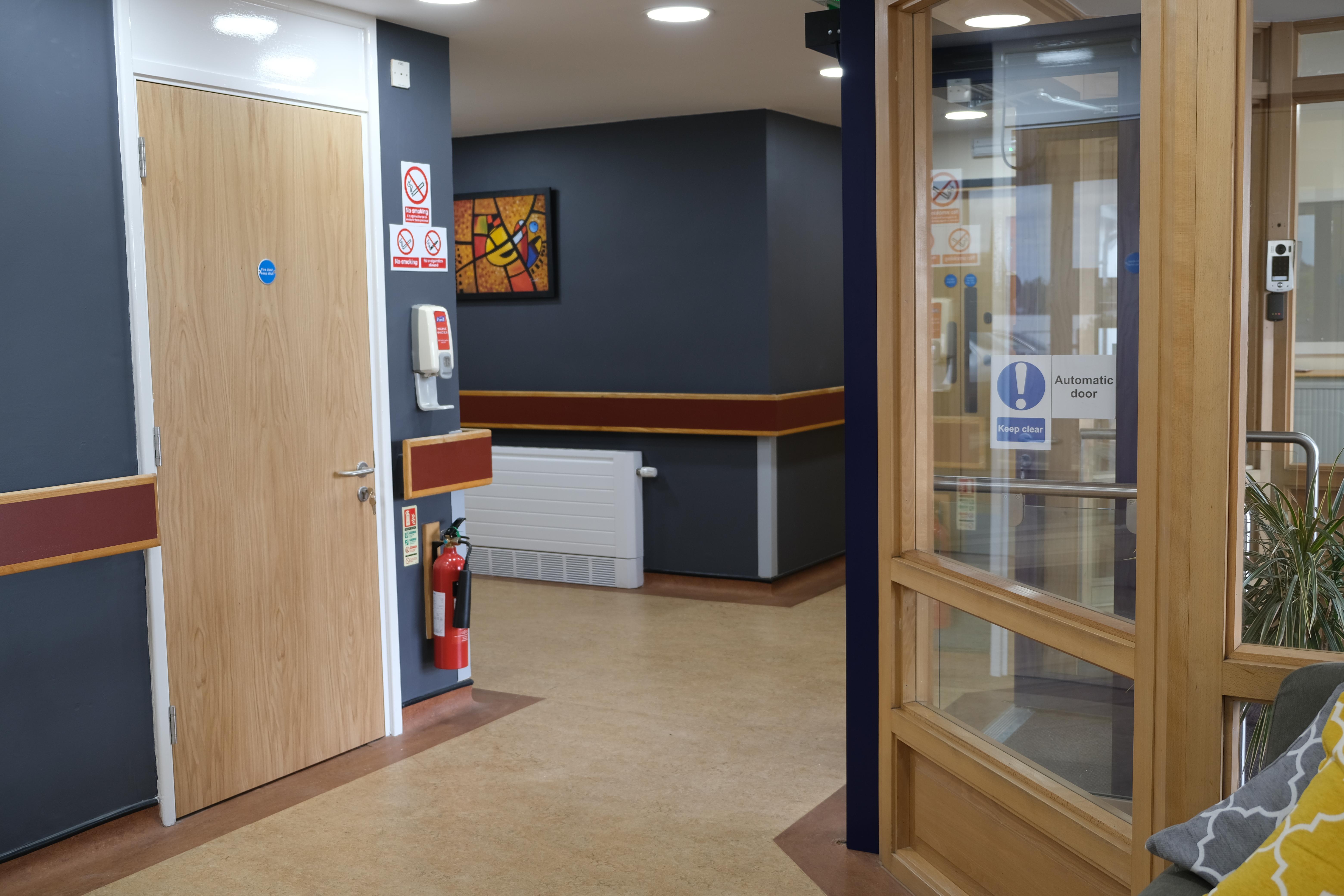 Councillor Pauline Crockett, Cabinet Member for Health and Adult Wellbeing said:
"I'm extremely pleased that this important asset to the county is now open and will offer health and social care services to recovering hospital patients.

"I know that local residents are extremely fond of the Hillside site due to its musical history and the council's investment means that it has been brought back to life and will now provide care and support for the most vulnerable members of our community.

"I have visited the centre myself and I was extremely impressed with the high quality of the facilities and this is down to the hard work of council staff and the Balfour Beatty Living Places contractors who have carried out a complete refurbishment programme in 6 weeks.

"I look forward to seeing the plans progress and for the centre to become a facility to support people living with dementia in the future."