Veteran Support Centre working with Armed Forces charities to support shielded and vulnerable veterans
Herefordshire's Veteran Support Centre (VSC) might be closed due to the Covid-19 emergency, but at-risk veterans are still receiving the support they need.
The centre provides access and coordinated support in Herefordshire as a one-stop shop for veterans, serving personnel, family members and carers. By working closely with military charities and a range of local service providers, the armed forces community have access to the right kind of support to meet their needs.
Some veterans are now shielding as they are at very high risk of severe illness from Covid-19. Despite having to close due to coronavirus restrictions, the VSC responded quickly to the outbreak to establish a safe way to support veterans who were shielding themselves. In a matter of days after lockdown, a band of over 20 volunteers came forward from the armed forces community to help with supplies and welfare checks.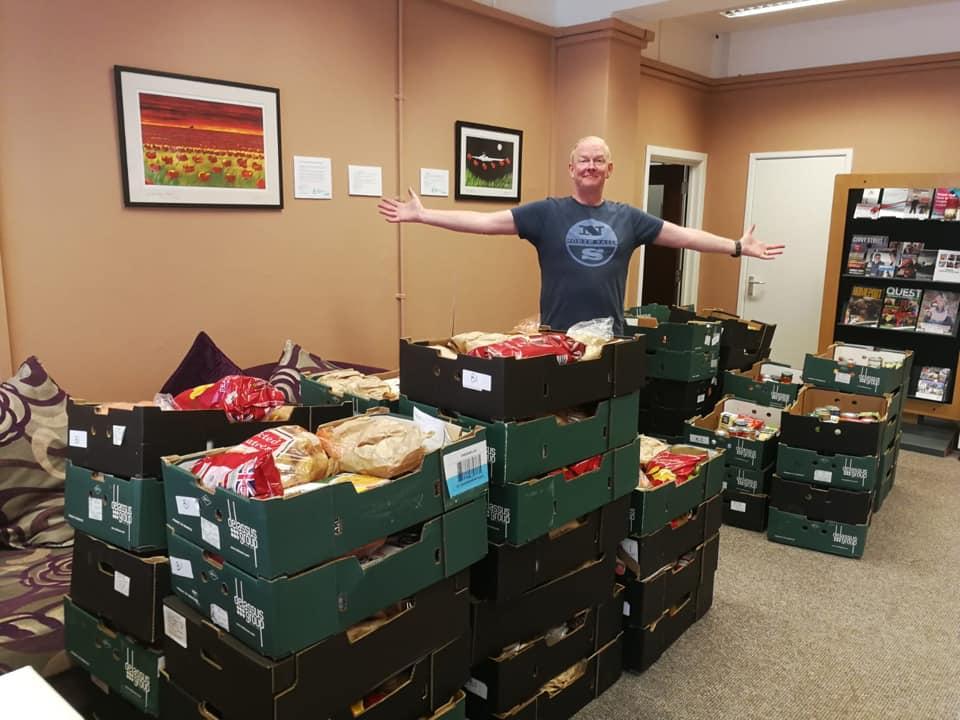 Veteran Support Centre Manager Mike Davey with provisions for shielded veterans © Herefordshire Council
Mike Davey, Herefordshire Council's Veteran Support Centre Manager, is helping to coordinate the shielded veteran volunteer effort. He says:
"We've been overwhelmed by the number of volunteers who have come forward to help. We were really worried about some individuals and families feeling isolated, but social isolation doesn't mean we can't be there for veterans as they were for us when they proudly served. We can be at the end of the phone for a chat, help to sort out any pressing needs, try to combat loneliness, put the world to rights, collect any subscriptions and drop off food."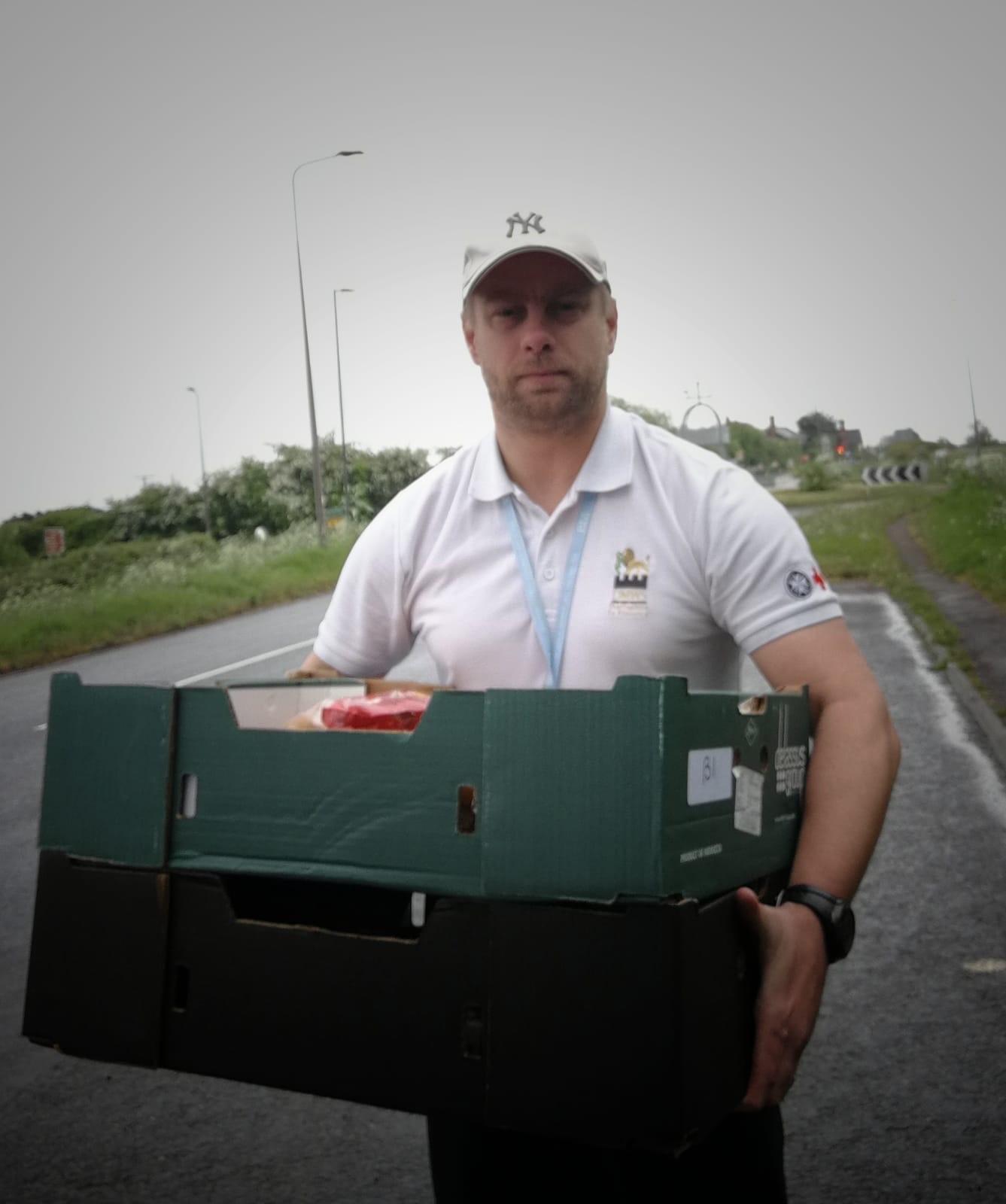 Defence Medical Welfare Service Welfare Officer Ashley Winter delivering food boxes to shielded veterans
The Defence Medical Welfare Service are an active member of the Herefordshire Armed Forces Covenant and provide support to veterans and their families who are undergoing medical treatment in and out of hospital. Welfare Officer Ashley Winter says:
"Once lockdown happened, many of our clients were then considered 'shielded' or 'vulnerable' so it made sense to combine forces with Herefordshire Council and the Veteran Support Centre. It would have been an impossible undertaking to ensure nearly 60 shielded veterans received regular checks and supplies without the help of the volunteers – they were and continue to be amazing. The volunteers go above and beyond, whilst respecting social distancing at all times, but also managing to throw in a lot of banter which cheers everyone up!"
Andy is a volunteer who has found supporting the community very rewarding:
"It's a pleasure to support these veterans, not only is it good to support them, it also great to get to know them and exchange the odd war story. It's also amazing to see the true British spirit across the country, from the NHS, police force and carers to the bin men and volunteers workers, it's what makes this country great. Although this pandemic is not what anyone wants, it has some positive outcomes - time for people to reflect on life and realise there is more to life than what was the norm."
Follow the Herefordshire Veteran Support Centre on Facebook @VSCHerefordshire. For more details about support for the armed forces community during Covid-19, visit www.herefordshire.gov.uk/armedforces