Beryl Bike share initiative extended to more key workers
Herefordshire Council and British bike share provider Beryl have announced plans to further assist key frontline staff travel during the COVID-19 pandemic.

Health service workers are still able to access the scheme by signing up to the Beryl App with their NHS email address. This will automatically provide them free use for all bay to bay rides of up to one hour in the Hereford service area.

This initiative has now been extended to cover all Herefordshire Council key workers, Police force workers, and school staff by including riders that sign up with email domains ending in "police.uk", "sch.uk" or "gov.uk".

Pedicargo are cleaning all Beryl Bikes as they come into their workshop, but it is important that people follow public health guidance.

Those using Beryl bikes for essential journeys are encouraged to wash their hands immediately before and after use, as well as stay two metres away from others whilst cycling.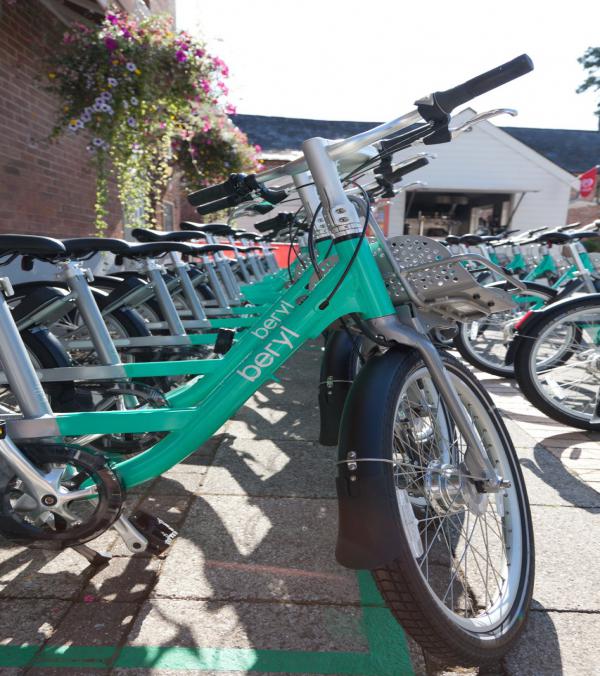 Cllr John Harrington, Cabinet Member for Infrastructure and Transport, said: "We're delighted to be working with Beryl to offer free rides to key workers in the county during this difficult time. As well as the NHS staff who are working tirelessly to save lives, the scheme will now cover Police force workers, key council workers, and school staff, all of whom are also making a vital contribution to the Coronavirus response.

"Although every practicable means are being taken to keep the bikes hygienic, I would urge people to follow the health guidance and reduce the chance of transmission by washing your hands thoroughly before and after using a Beryl Bike, and remaining at least two metres from others while cycling."
For more information on the initiative, please visit beryl.cc.

For the latest news about how COVID-19 is affecting council services visit www.herefordshire.gov.uk/coronavirus