In line with government advice during the coronavirus outbreak, the decision has been made to cancel the Leominster and Hereford May Fair events for 2020.
A joint announcement by the organisers of each event states:
"Our number one priority has always been and remains the safety and wellbeing of our members and customers. Whilst our members are very disappointed about not being able to attend and serve our loyal customers, we are obviously even more concerned about people's safety and wellbeing at this time.

"We look forward to returning to both venues next year and seeing you all then, when we will mark the significant milestone of 900 years since the first chartered fair entertained the people in Hereford."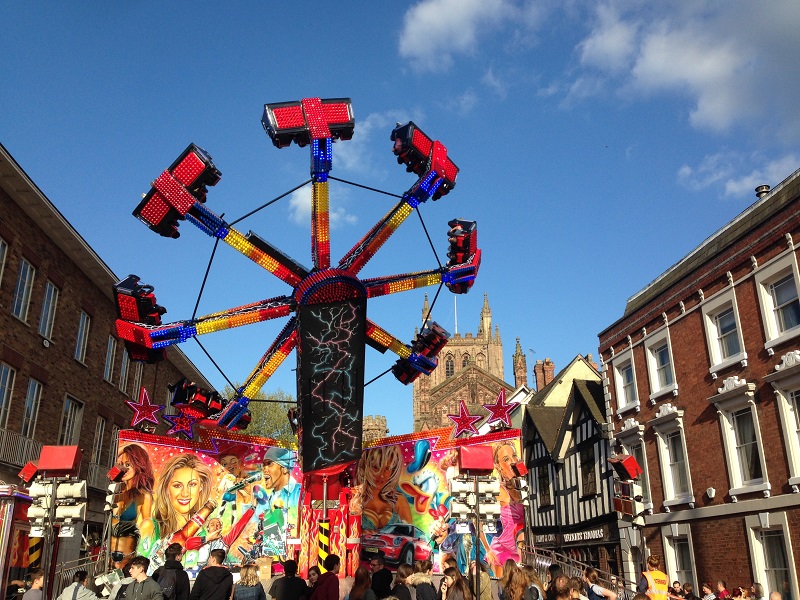 Cllr Ange Tyler, Cabinet Member Housing, Regulatory Services & Community Safety, said: "Whilst it is disappointing that these popular events in Leominster and Hereford will not be able to take place this year, we will look forward to welcoming them back to the county in 2021, when we will also be able to celebrate the 900th anniversary of the fair in the city".
Hereford street markets and other licensed street trading activity in the county remain suspended until further notice.
For the latest news about how COVID-19 is affecting council services visit www.herefordshire.gov.uk/coronavirus
For the latest government advice visit www.nhs.uk/coronavirus