The B4224 road, from Fiddler's Green to Fownhope, was severely damaged by Storm Dennis
Although we hope to be able to repair and reopen the road much sooner, works may take until the end of September, inspections carried out last week reveal.
The B4224 was dealt a double blow by the storm, which caused a 6.5 metre wide landslip and a separate partial collapse of a 100-metre long retaining wall.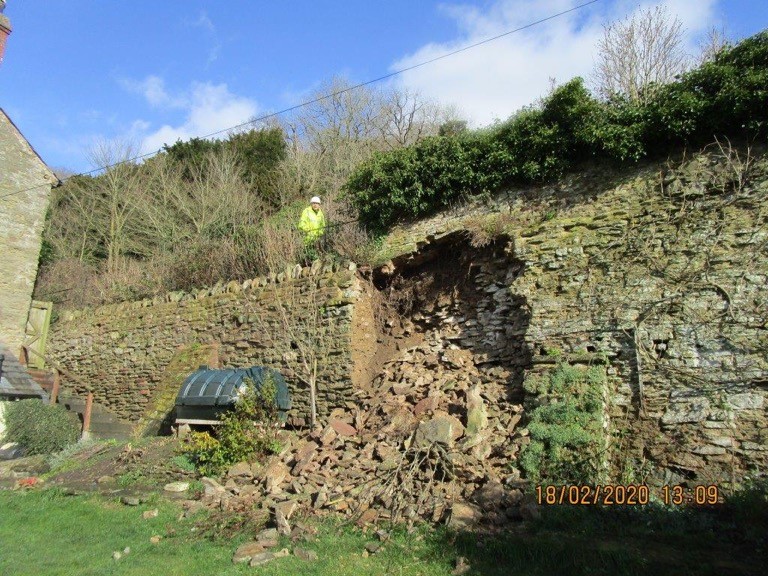 Safety and structural inspections of the road took place last week with BT Openreach, Cadent and Western Power Distribution also checking their services that run along it. BT Openreach will need to move two supply cables across the landslip.
Only then can work to remove approximately 4,000 tonnes of loose material begin. This will require around 400 lorry journeys alone, before new material is brought to site to reconstruct the road.
Some further investigations and specialist surveys also need to take place prior to the commencement of reconstruction work and these will take place within the next two weeks.
Clive Hall, Acting Assistant Director of Highways and Transport at Herefordshire Council said: "We are exploring all potential options to speed up this work, mitigate road closures, enable pedestrian and cycle access either along the road or via other routes. We fully understand the impact that this closure is having on residents, businesses and road users. It is our priority to fix both sites along the road as quickly as is safely possible.

"We have provided additional public transport and the businesses in Fownhope are very much open for business. Together with our highways partner, Balfour Beatty Living Places, we met with the Parish Council and other parties last week and will be seeking another meeting with them as soon as possible to update them on the new information we have about the damage caused by Storm Dennis and to answer their questions."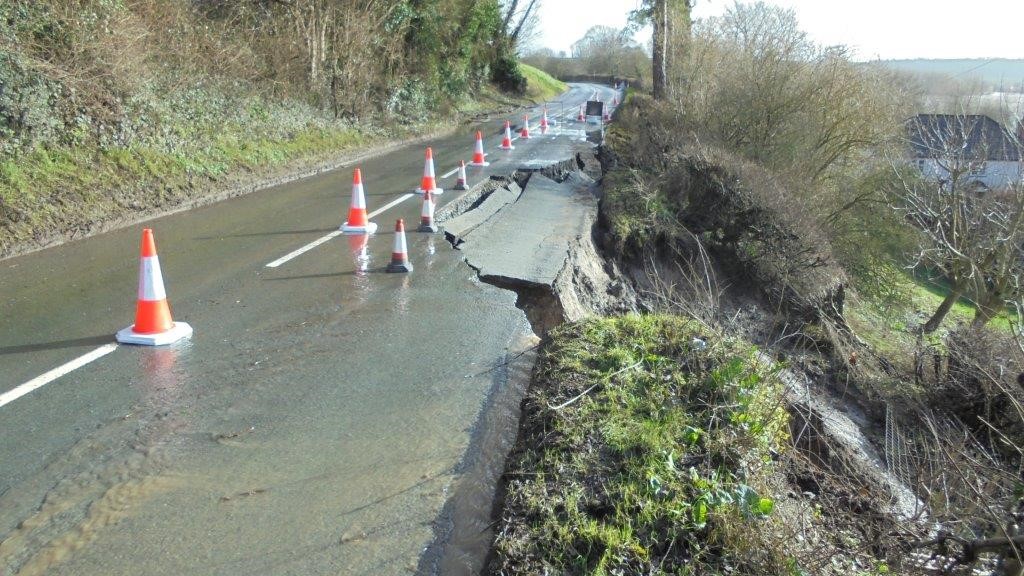 Herefordshire Council is expediting repairs to the B4224 from within its own reserves and will seek, in due course, to recover funding from central Government through flood-related Bellwin Funding or other sources.
Diversion routes signposting access routes into the village for through traffic are now operating and their condition will be regularly inspected and monitored to ensure effectiveness.
Diversion routes do differ for small vehicles and HGV's. Motorists are being urged not to put themselves at risk of injury by attempting to drive along closed roads.
Anyone with questions can call the Customer Services Team on 01432 261800.
Regular updates can be found on the council's social media channels.