Local rogue trader charged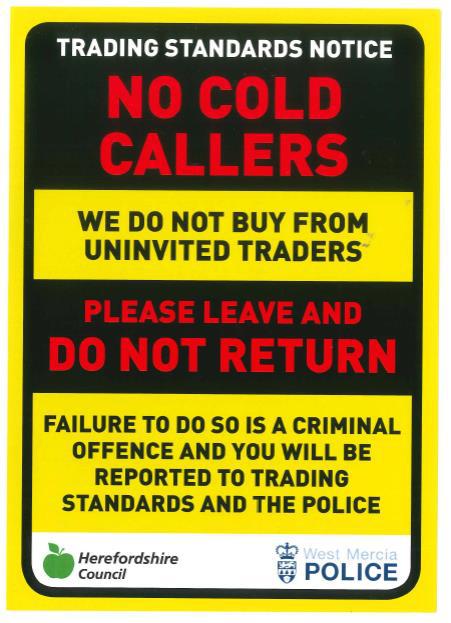 A local rogue trader has been sentenced to four years imprisonment, in a case taken by Herefordshire Council's environmental health and trading standards service.
Robert Christopher Hughes aged 25, was sentenced yesterday (2 February) at Worcester Crown Court on nine counts of rogue trading in the course of his roofing business, including fraud against five victims.
Mr Hughes, trading under a false address in Pershore as R Hughes Roofing, placed large advertisements in local publications offering fake 50% discounts for roofing work, whilst falsely claiming to have a 'TrustMark accreditation'.
The court heard that his advertisements attracted numerous requests for him to fix simple problems, such as leaking gutters. However, once at a property he would falsely claim there were other serious problems which needed urgent attention, such as deteriorated roofing felt which needed to be replaced when it rarely, if ever, needs replacing. He would then charge up to four times the going rate for this unnecessary work.
The court heard that Mr Hughes would always start the proposed urgent repairs immediately, failing to give homeowners the legal 14 day cooling off period or time to obtain a second opinion and quote. The majority of his victims were vulnerable and elderly and the court held this as an aggravating factor in the offences. One 78 year old victim, for example, paid £36,000 for wholly unnecessary roof repairs, which left their roof in a far worse state than before.
Herefordshire Council's trading standards team requested that Mr Hughes compensated his victims accordingly, but he claimed to have little or no money, so chose not to. The court heard that over a two year period, every time a customer paid him, usually via a money transfer, he would immediately withdraw the money in cash. Trading standards alleged that within this period, Mr Hughes withdrew £300,000 in cash, which is still unaccounted for.
Marc Willimont, Herefordshire Council's head of development management and regulation, said: "The council has a zero tolerance policy on rogue trading and our trading standards team will work with police colleagues to crack down on anyone preying on vulnerable residents. This case clearly demonstrates that the courts also take rogue trading very seriously and this sentence should act as a significant deterrent to others who exploit vulnerable residents".
The council's trading standards team advise never to deal with cold callers on the telephone, via e-mail or at the door. Rogue trading involves charging excessive prices for unnecessary and often poor quality work and, as this case demonstrates, is not always restricted to cold calling. A number of rogue traders will use flyers and conventional advertising, so members of the public need to be aware when looking for work to be completed. It is also often the case that a rogue trader will attempt to propose extra work, once a small job has been agreed or completed, particularly for roofing.
Herefordshire Council operates a trader register of local businesses, which can help identify reliable trade companies at www.traderregister.org.uk/herefordshire. Residents can also request a 'no cold caller' poster for windows and doors, by contacting the council's environmental health and trading standards service on 01432 261761 or ethelpline@herefordshire.gov.uk.
Published: Friday, 3rd February 2017