Council resolves to set a target of zero carbon emissions by 2030
Herefordshire Council has committed to take a major step to minimise the council's impact on the environment.

At the cabinet meeting held on Thursday 26 September, elected members agreed to:
Accelerate a reduction of emissions and aspire to become carbon neutral by 2030/31.
Deliver an updated carbon management plan and associated action plan for Council emissions by April 2020.
Work with strategic partners, residents and local organisations to develop a revised countywide CO2 reduction strategy aspiring for carbon neutrality by 2030.
Use 100% renewably sourced energy where this provides the best carbon reduction return on investment.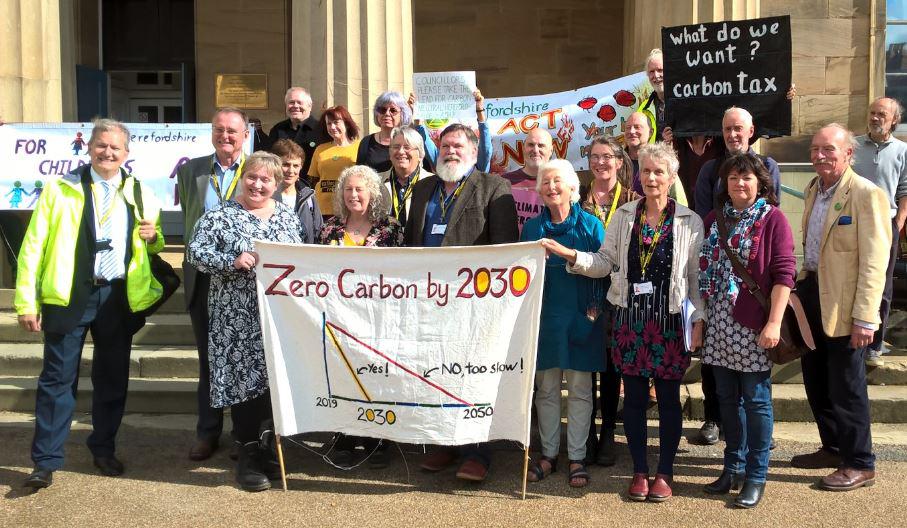 Councillor Trish Marsh, Cabinet Member for Environment, Economy and Skills, said: "Climate change is a huge challenge that we must face together.

"The council acknowledges the very real threat that climate change poses to our planet and unanimously declared a Climate Emergency earlier this year.

"We are proud that both Herefordshire and the council have reduced their emissions by over 30% in the last 8 years and we know we must do more. We are one of the leading local authorities in this region tackling climate issues, so have strong foundations to build on as we continue this work.

"We need everyone on board to tackle the much bigger issues of our county emissions from homes, businesses and transport. We encourage residents, community organisations and businesses to join us by making their own changes, both small and large, so that together we can better protect the environment and preserve our wonderful county for our children and future generations.

"Our draft Corporate Plan places taking care of our environment and making changes to protect it for future generations as central ambitions. We are currently running a consultation for public feedback and we urge people to give us their views and tell us whether they agree with our suggested priorities."
To take part in Herefordshire Council's Corporate Plan consultation please visit https://www.herefordshire.gov.uk/ambition
View the cabinet meeting report under agenda item 6, Appendix 1, Executive Response to the Climate Emergency.