Stop smoking for 28 days and you're five times more likely to quit for good
Herefordshire Council is encouraging those who'd like to stop smoking to take the Stoptober challenge, which begins on 1 October.

To date, Stoptober has supported over 1.9 million people on their journey to quit so far. Research shows that if a smoker can make it to 28 days smokefree, they are five times more likely to quit for good.

Stopping smoking is the best thing you can do for your health and the health of those around you. Become part of the movement and join thousands this Stoptober who are determined to become smokefree.

There's never been a better time to quit with more advice, support and quitting aids available, including a Stoptober app, a facebook messenger bot, daily emails and Stoptober online communities.

The campaign also offers a free online Personal Quit Plan, which helps smokers find the right support for them – with options including face-to-face support, nicotine replacement therapies (such as patches, inhalers or lozenges) and e-cigarettes.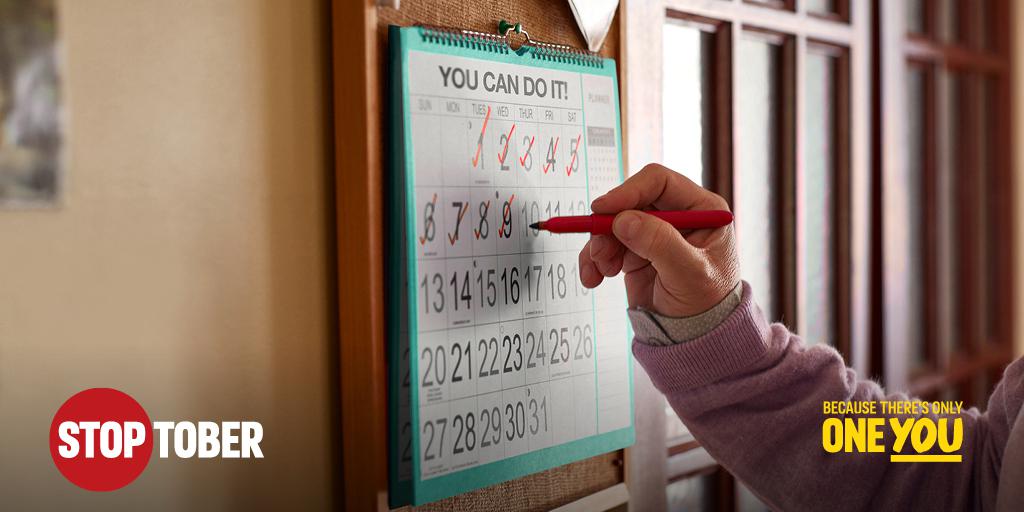 Karen Wright, Director of Public Health for Herefordshire, said: "It's encouraging that so many people are quitting smoking, although we know there's still more to be done. Smoking is still the country's biggest killer with approximately 77,800 deaths attributable to smoking in 2017, including over 450 in Herefordshire.

"There's more choice to help you quit and research shows that half the adults currently using e-cigarettes as an alternative have stopped smoking cigarettes.

"If you've tried but failed to quit in the past, don't let this stop you from trying again. Stoptober offers a great range of free support direct to your phone, tablet or laptop via the app, daily support via e-mail or facebook Messenger, face to face support and plenty of helpful online advice and information."
For more information about Stoptober visit www.nhs.uk/oneyou/stoptober

You can find information and advice about e-cigarettes by visiting www.nhs.uk/smokefree/help-and-advice/e-cigarettes

For local support visit WISH, Herefordshire's online wellbeing information and signposting service, at www.wisherefordshire.org/stopsmoking
Published: Thursday, 19th September 2019