The latest Greenhouse Gas Report (2018/19) shows that Herefordshire Council has delivered a 43% reduction in CO2 emissions.
Based on a target reduction of 40% by the year 2020, the council has exceeded this aspiration two years early and illustrated its continued commitment to the tackling the Climate Emergency.
This reduction of over of 11,875 tonnes of CO2 has been achieved through a number of 'invest to save' projects including: LED lighting, renewable energy generation and use, greener vehicles and wider energy efficiency projects.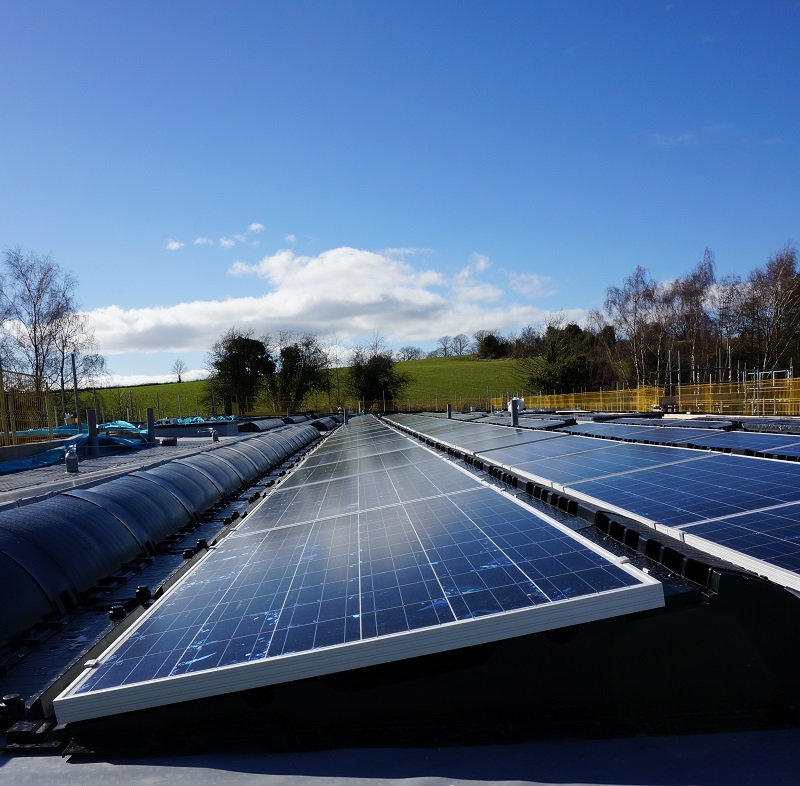 It has also created a springboard from which to launch plans and actions towards the council's recent aspirational target of being carbon neutral by 2030.
Cllr Trish Marsh, Cabinet Member for Environment, Economy and Skills, said:
"Herefordshire Council is committed to leading a local reduction in carbon emissions. As a Local Authority, delivering a wide variety of services across the county, our carbon emissions come from many sources including running council buildings, contractor fleets, street lighting, staff travel at work and schools' gas and electricity. This presents many opportunities to deliver reductions in our carbon emissions.

"Projects such as the solar PV at the HARC and LED street lighting are great examples of projects that both deliver environmental benefits and help to reduce the council's running costs. I am delighted to see such excellent progress to date and look forward to addressing the significant but exciting challenges posed by our latest aspirational target of being carbon neutral by 2030."
A copy of the GHG summary report can be found on our
Climate page
.
Published: Tuesday, 27th August 2019