Herefordshire students continue strong performance in GCSE grades
Herefordshire Council would like to congratulate all our students who received their GCSE results today.
This is the fourth year that GCSE students have been assessed under a new system of numerical grades, which now applies in all subjects. Under this system a grade 9 represents the very highest achievement. A grade 4 is considered to be a 'standard pass' and a grade 5 is defined as a 'strong pass'.
The government's ambition is to see 75% of GCSE pupils choosing the English Baccalaureate (EBacc) subject combination, which includes:
English language and literature
maths
the sciences
geography or history; and
a language
With GCSEs in England now being awarded Grades 9-1, Herefordshire's students have performed well in several areas including the EBacc. In English, 73.4% of pupils achieved a grade 4 or better with 57.1% achieving grade 5 or better. In mathematics, 71.3% of pupils gained a standard pass or better (an improvement from last year which was 70.6%) with 47.8% achieving the strong pass grade 5 or better.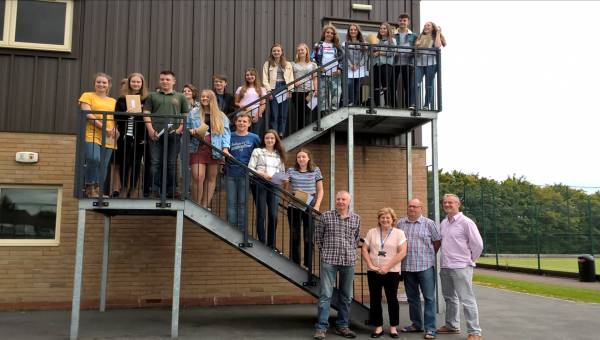 Councillor Felicity Norman, Herefordshire Council's Cabinet Member for Children and Families, said: "I am pleased to hear of these encouraging results from our GCSE students, following the success of the A level cohort last week. Congratulations to all involved, our hardworking students, and to their supportive teachers, parents and carers.

"I wish our young people the best of luck and every success in whatever choices they make for the future: further education, apprenticeships or other training, or employment."
Published: Thursday, 22nd August 2019