Have your say on a range of possible active travel improvements in the South Wye area of Hereford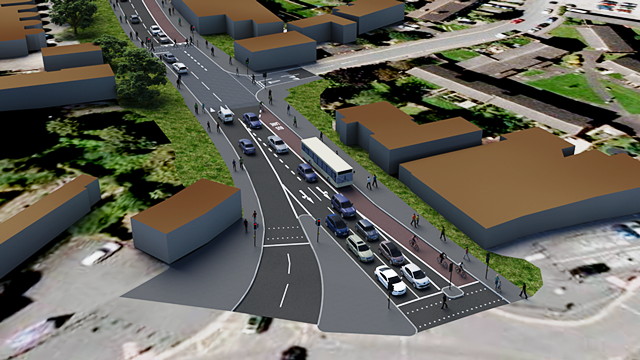 Herefordshire Council is seeking views on a range of possible active travel improvements (including walking and cycling) in the South Wye area of Hereford.
The South Wye Transport Package (SWTP) comprises the Southern Link Road (SLR) and a complementary package of active travel measures. Planning permission was recently granted for the Southern Link Road and the project delivery continues. The council is now committed to progressing the complementary active travel measures in the South Wye area and will run exhibitions on the following days, at the following venues to set out the proposals and obtain as much feedback as possible:
Wednesday 14th September at Three Counties Hotel, Belmont Road, Hereford, HR2 7BP.
Wednesday 21st September at Hereford Business Solutions Centre, Skylon Court, Coldnose Road, Hereford, HR2 6JL.
Monday 26th September at The Kindle Centre (next to Asda Supermarket), Belmont Road, Hereford, HR2 7JE.
All sessions will run between 10am and 8pm. Council and BBLP staff will be available to explain the proposals and answer questions. Following these exhibitions there will be an information display at Tesco Superstore, Abbotsmead Road, Belmont, from the 29 September until 12 October. The information will then be displayed at Hereford Leisure Pool, St Martins Avenue, Hereford, from the 19 October until the consultation closes on Tuesday 25 October 2016.
Councillor Philip Price, cabinet member infrastructure said:
"The proposals for the South Wye area complement the construction of the Southern Link Road which is also the first phase of the Hereford Bypass.

We are committed to improving cycling and walking infrastructure in the area, making it easier for children to walk to their local school, reduce traffic, improve air quality and health for everyone.

The proposal will also improve access to the Hereford Enterprise Zone, making life easier for those who choose to walk or cycle to work at the zone.

The problems in the South Wye area have mainly been caused by the level of congestion along the A465 and the A49. This has resulted in poor levels of air quality and noise and has resulted in large numbers of short distance trips being made by car. The proposed improvements will help to counter this."
The consultation will be available for completion on line from 14 September until the 25 October at www.herefordshire.gov.uk/south-wye-transport-package