Bright Sparks Nursery celebrated its move to new premises with an official opening ceremony
Bright Sparks Nursery at Tupsley, held an official opening on Friday 19 July, to celebrate its move to new premises at the start of the year.

The ribbon was cut by the Mayor of Hereford, Councillor Kath Hey, at the nursery's Summer Fayre.

Rated as 'Outstanding' by Ofsted, the popular nursery has been offering early years education to children aged from 18 months to 5 years, in the Tupsley area for nearly 40 years.

The nursery previously occupied the former Broadlands Primary School building. Investment from Herefordshire Council has enabled the nursery to move to new modern premises only a few yards away on the Aylestone High School site.

The newly refurbished nursery building is equipped with a large classroom and numerous safe outside play areas for children to explore and enjoy.

The former nursery building at Broadlands is set to be demolished to make way for Beacon College, as part of a project managed by the Education and Skills Funding Agency, working with the Barrs Court Trust and Herefordshire Council. The new college will be a special school for 16-19 year olds, with a variety of needs.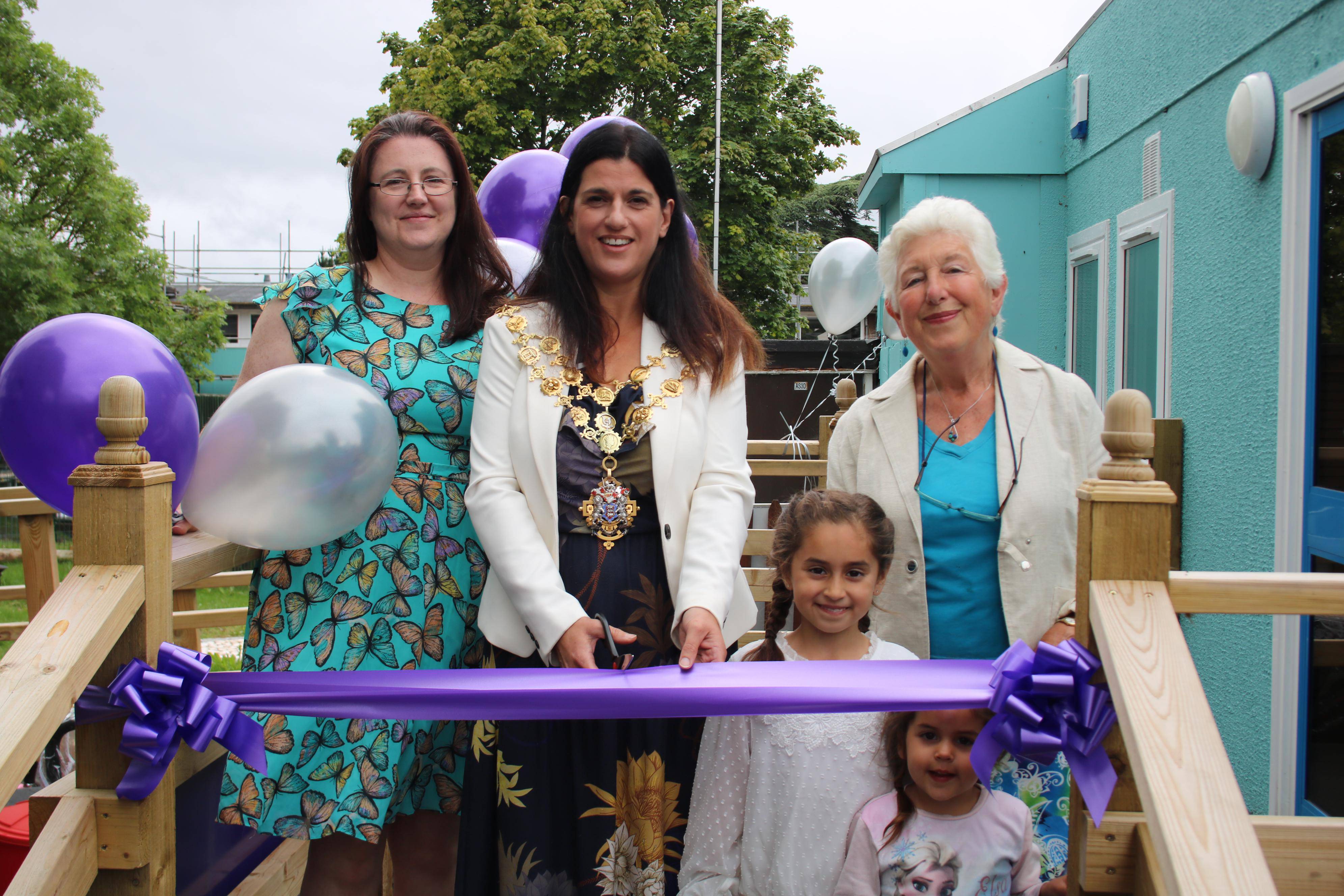 Manager of Bright Sparks, Kate Shepherd said: "I am delighted to officially open Bright Sparks nursery following our move back in January this year. The children and staff love the new facilities and having access to three outside play areas is wonderful.

"The new premises are a fantastic success and we're delighted that we've only moved a short distance from our previous premises, which means that we've been able to welcome back our existing families and attract new ones. We also now open for 49 weeks of the year, so we're able to offer childcare outside of school term times.

"I would like to thank all of the team at Bright Sparks for their support during the move. As our Bright Sparks motto states, a good start can lead to great things."
Councillor Felicity Norman, Cabinet Member for Children and Families added: "We are extremely grateful to everyone involved in this project who have enabled the nursery to move to the refurbished site, including Aylestone School who have been so helpful in making this happen. The new premises means the team at Bright Sparks will be able to continue to offer valued early years learning in an improved environment, and will also enable the Beacon College project to progress."
Published: Monday, 22nd July 2019