Herefordshire Council's adoption service joins Central England partnership
On 1 July 2019 Herefordshire Council's adoption service joined a regional adoption agency, Adoption Central England (ACE).
ACE is a partnership between Coventry City Council, Solihull MBC, Warwickshire and Worcestershire County Council.
ACE now provides the adoption services for people living in Herefordshire.
The service will remain within Herefordshire Council and the adoption team will continue to operate from Nelson House, Hereford.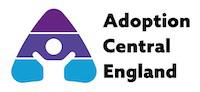 The council has worked hard to ensure that the transition to ACE ran as smoothly as possible, so that adoption services continued to operate as normal.
The move is a result of a central government requirement that all local authority adoption services are redesigned into regional adoption agencies by 2020.
Joining ACE will help the council to develop a wider range of adoption support services for children and families in Herefordshire.
For more information about ACE adoption services visit the ACE website or call 0300 369 0556.
Published: Wednesday, 3rd July 2019