New art classes available for all abilities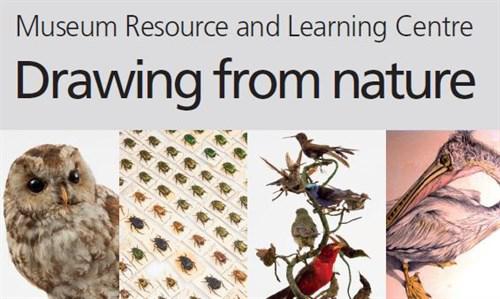 New art classes for adults are starting at the fascinating Hereford Museum Resource and Learning Centre, on Thursday September 22 and Friday September 23, from 10.30am to 12.30pm.
The classes are suitable for people of all abilities as tuition is provided on an individual basis. If you have no experience in art but are interested to try, or you may have been to art school in the past but would welcome a chance to work closely from interesting objects and renew or build on your skills.
Not many people have the opportunity to explore the fascinating museum store which comprises a collection of costumes and textiles, including jewellery, bags, hats; social history including agricultural vehicles including the mayors carriage and a gypsy caravan: furniture, tools and cooking utensils; fine and decorative art; archaeology where some of the items are many thousands of years old; and natural sciences including bird and animal specimens, shells, eggs, insects; in fact a whole treasure trove of hundreds of thousands of items.
Here is an opportunity to enjoy this wonderful collection which is preserving the material culture of the area for the people of Herefordshire and at the same time develop art skills.
The 2 half-day taster workshop is an introduction to drawing and painting from observation from the bird specimens in the collection led by professional artist and experienced teacher Angela Gladwell M.A. (Royal College of Art).
Spaces are limited so please email herefordmuseums@herefordshire.gov.uk or ring 01432 383383 to book your place on the 2 day course now, and for any enquiries you may have.
The cost is £17.50 per person.
The Resource Centre is planning to have longer art courses running in the future which will use all aspects of the collection, developing from observation studies to creative compositions.
You can also search the museums collection online
You can also find out about other events by the museum service on their events website.
Published: Monday, 12th September 2016