Versatility of wood engraving celebrated at Hereford Museum and Art Gallery exhibition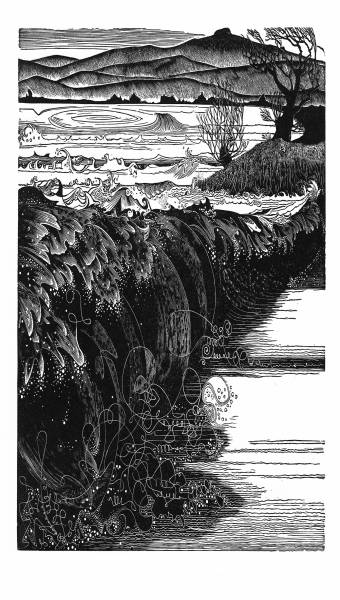 Severn Bore by Sarah van Niekerk
For more than 60 years Sarah van Niekerk took inspiration for her prints from the world around her.
Her former student, Harry Brockway, was introduced to wood engraving by Sarah who was a part- time tutor at The Royal Academy Schools where Harry was studying sculpture. Sarah showed him how versatile a medium wood engraving can be.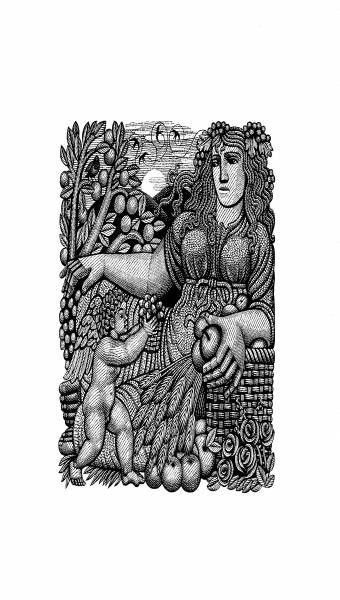 To Autumn by Harry Brockway
Harry takes much of his inspiration from the world of literature, and together they illustrate the range of this expressive and most English of art forms.
Judy Stevenson, Museum Team Leader for Herefordshire Council's museum service, said:
"It is marvellous to see the continuity of skill being passed from a master artist like Sarah to a talented pupil like Harry. Their work beautifully exemplifies the ongoing tradition of English wood engraving."
The free exhibition runs from Saturday 1 June until Saturday 24 August 2019 at Hereford Museum and Art Gallery. The gallery is open Tuesday – Friday 10am – 4pm and 10am – 12.30pm on Saturday.
Keep up-to-date with all Herefordshire Museum Service events on Facebook @herefordmuseums
Published: Thursday, 23rd May 2019