Local experts on hand to help identify and value your items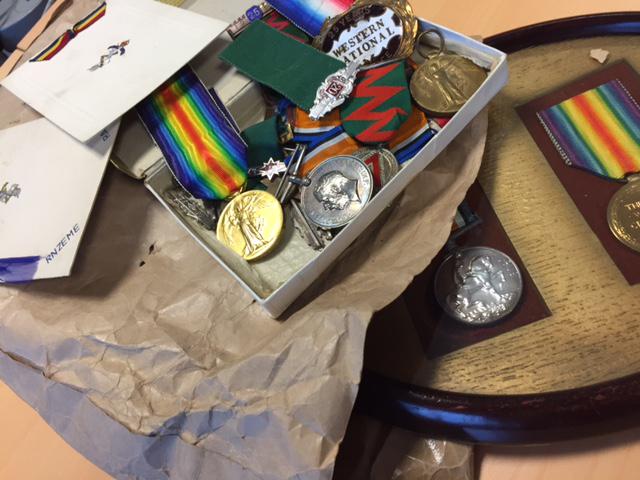 Do you have a bag of treasures from the Great Wars, or from the Rotherwas Munitions Factory tucked away under the bed or at the back of the cupboard that you would like to find out more about?
Then come to the free valuation and identification day at the Shirehall in Hereford on Saturday September 24 from 10am to 3pm.
There will be local experts on hand to help you identify and value your items, with displays including uniforms and equipment from the two world wars, photographs, and artefacts from the munitions factory. There will also be activities for children to take part in, including dressing up and games.
If you have items from the Rotherwas Munitions Factory including pictures, mementoes information on people that worked there then we would especially love to hear from you and share your memories.
Expert Frankie Drake will be there showing you how to date your photographs, taking clues from clothing and items in the photos.
You can also see how the commemorative bunting project is going and even create a piece of bunting yourself on the day.
The valuers on the day will be Rupert Chambers, who is the saleroom manager for John Goodwin FRICS with many years saleroom experience. His particular interests are medals and militaria and he is their resident expert on all things toy, railway and automobilia related.
Danny Rees, Assistant Curator with Herefordshire Light Infantry Museum will also be available on the day to provide identification and valuation details. The Herefordshire Light Infantry museum houses the 107 year history of The Herefordshire Light Infantry and its predecessors, The Herefordshire Rifle Volunteers and The Herefordshire Regiment.
So get rummaging in those drawers, cupboards and under the bed and find out more about the fascinating history of your world war and munitions factory memoribila and militaria at the Shirehall in Hereford.
Find out more about the Rotherwas Ordinance Factory project on their facebook page
Published: Wednesday, 14th September 2016